You Ready? | The Daily Peel | 1/11/21
Silver Banana goes to...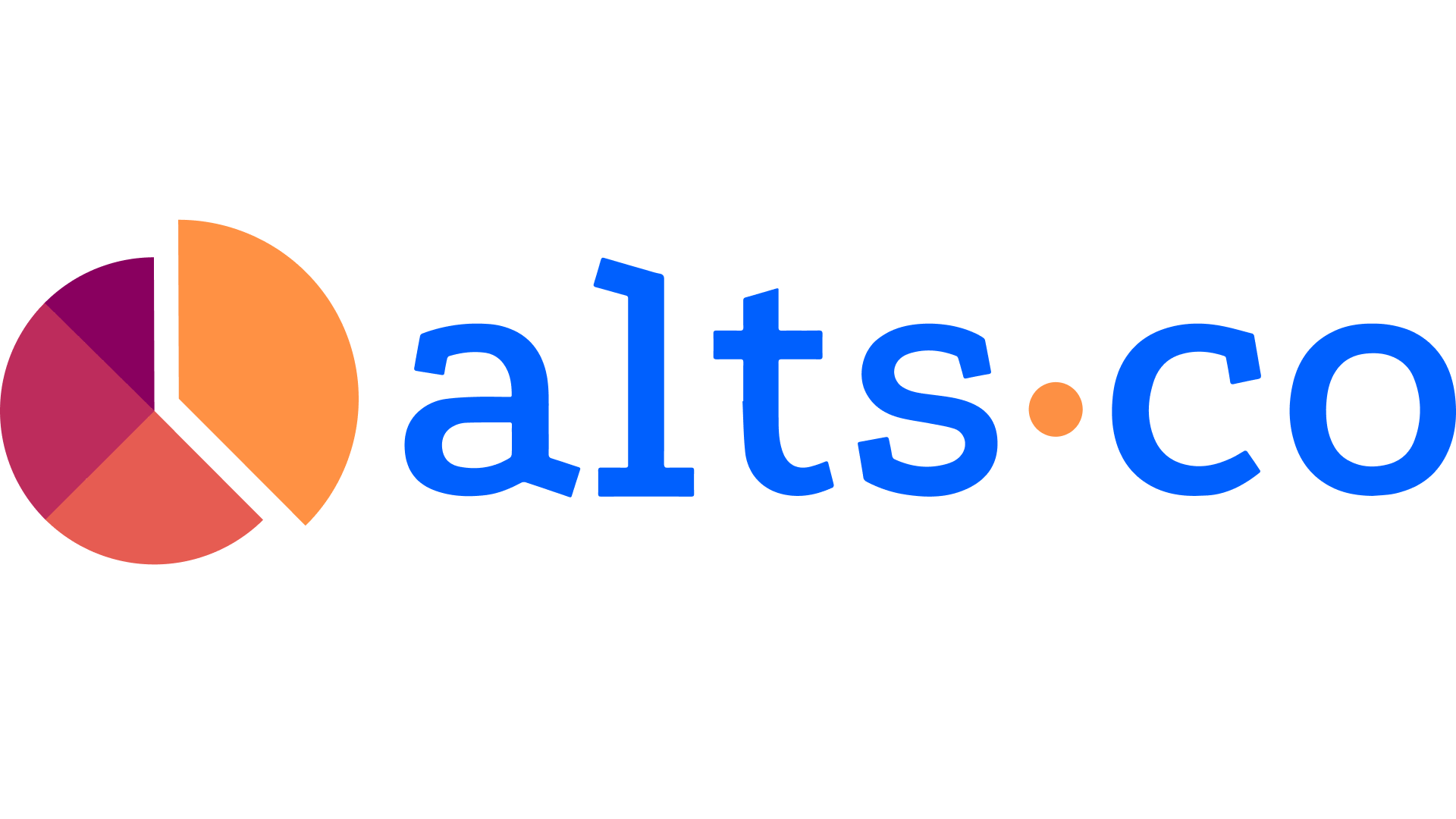 Market Snapshot
Markets should maybe consider a new career as gymnasts because yesterday, they nailed a 180. Stocks dropped nearly across the board early in the day only to stage a massive comeback, with the Nasdaq putting up its harshest reversal in almost two years. After losing 2.7% in the early trading hours, the Nasdaq posted a slight gain of 0.05% while the Dow and S&P both ended lower by 0.45% and 0.14%, respectively. 
Think outside the box! Alts analyzes the heck out of alternative investments and shows you what's good
Check them out while the opportunities are hot!
Let's get into it.
Macro Monkey Says
Yield - At the top of every single institutional investor's Wish List this Holiday season was one, simple thing: yield. Not the kind of yield that carries risk and uncertainty of course, these investors want that risk-free, for-sure kind of yield that only comes from treasuries. And just a few weeks late, Santa is finally delivering.
Last week, the yield on the U.S. 10yr treasury note jumped up 0.273%, which, although sounding small, is the fastest weekly increase seen since September of 2019 (2.25 years ago, if anyone's counting). And as of yesterday morning, the yield on this so-called risk-free rate has climbed above 1.8% for the first time since the start of the pandemic. Yields are back baby, and it's all thanks to the Fed.
Like we've said many-a-time before, investor expectations of monetary and fiscal policy matter arguably just as much as actual implemented actions. Financial markets are forward looking mechanisms, so anytime some new expectation comes onto the scene, the result of the actions gets priced in at least partially beforehand. That is likely the exact story playing out right now in Treasury markets. As the Fed has indicated three rate hikes in 2022, and with banks like Goldman Sachs now expecting four hikes this year, the underlying interest rate on U.S. treasuries will increase, meaning the yields on these instruments will be derived from a higher base rate.
So what does increasing Treasury yields mean for investors? Well, a lot, but let's quickly touch on just two.
First, fixed income investors finally catch a (slight) break. With yields having been so low and recent inflation figures clocking in monstrously high, real yields have been negative for quite some time. This means that in terms of purchasing power, holders of U.S. treasury products have been slowly but surely watching their money burn. With yields rising on news of the Fed looking to fight inflation, this problem gets a little easier.
Second, equity investors finally get a well-earned slap in the face. When valuing a company, analysts apply a discount rate to projected earnings, cash flow, sales, etc., or whatever metric the value is being derived from. The risk-free rate, aka the U.S. 10yr, is a big component of that discount rate. As the discount rate increases, the current value of projected future earnings or cash flows decreases, leading share prices to fall. Companies that rely especially on future growth of earnings as opposed to having the stability now get hit the hardest, hence the cratering of high tech / growth stocks of late.
So there you have it. Fixed income might be (is) super boring, but it really does run the show for basically every other financial asset. Can't hurt to take a look.
Get Ready for Earnings Szn - This week, the REAL most wonderful time of the year begins. 2022's first iteration of earnings season kicks off on Thursday, continuing into Friday and the following week with some of the most timely and economically vital businesses stripping down for their equivalent of a yearly physical.
On Thursday, semiconductors and airlines take center stage. Delta Air Lines ($DAL) and Taiwan Semiconductor Manufacturing ($TSMC) will drop their latest financials and safe to say Wall Street can't wait. Given the disruptions to both travel and semis since the pandemic began, every release sheds new light by answering some questions and creating even more in the minds of market participants. You might be wise to expect higher volatility than usual in these names coming into Thursday…
Friday is where the real, real fun begins because what is more fun than a whole bunch of bank earnings releases. Headlining the event include J.P. Morgan, BlackRock, Citi, and Wells Fargo who will each give a more boots-on-the-ground look at the broad health of the U.S. economy over the last few months.
Earnings szn baby, it's been way too long. You fired up yet?
You've probably noticed there's a ton of new stuff to invest in. That's why we've been reading Alts.
Alts analyzes the heck out of alternative investments and shows you what's good. 2021 was the year the world realized stocks aren't gonna go up forever, and it's smart to diversify into alternatives.
Follow Stefan and Wyatt as they demystify these new investment markets. They find interesting investments and analyze the heck out of them, delivering fantastic, in-depth research and analysis on:
NFTs
Startups
Sneakers
Video Games
Sports Cards
Music Rights
Farmland
even fun stuff like Vinyl, LEGOs, and Islands
What's Ripe
Zynga ($ZNGA) - Shake ups in the video game industry is a fast-growing trend and Wall Street couldn't be more here for it. In the latest news, Take-Two Interactive has announced plans to acquire mobile game maker Zynga for $12.7bn in cash and stock. This price point represents a fat, 64% premium to Zynga shares, implying a purchase price of $9.86, which sent shares leaping 40.7% yesterday. Some analysts have opined that 2022 could be the year of video games, with the metaverse and cloud gaming architecture being the primary drivers. So, all you gamers and traders out there, maybe take some good ol' Peter Lynch advice this year and invest in what you know.
Tilray ($TLRY) - Wall Street was high on Tilray yesterday. Shares popped 13.6% on a surprisingly sweet earnings report showing a quarterly loss of just $201,000, or $0.00/sh while expectations pegged results at a loss of $0.09/sh. Further, this time last year, Tilray showed a loss of $100mm. Combine that with a $25mm revenue increase, and you had yourselves a solid quarter. It seems like Wall Street is warming up to weed after beating the industry down for the past few years. The only question remaining is, will we see a listing from Tegridy Farms anytime soon?
What's Rotten
Oatly ($OTLY) - We finally have an answer to the age old question of "Got Milk?". In short, it's a no, as evidenced by Oatly's 9.2% plunge yesterday. To be fair, it wasn't just Oatly taking a beat down, it seemed like the whole 2021 IPO class had an atrocious day. While there was no significantly haunting news for the milk alternative makers, but this is likely another manifestation of investors trading out of risk-on names.
Lululemon Athletica ($LULU) - Despite charging at least $119 for a pair of pants, Lulu apparently still won't make enough money to satisfy the fickle Mr. Market. Shares plopped down 1.91% yesterday on a warning from the company that holiday sales weren't quite what they originally expected. It's exactly what you expect - Omicron and supply chain issues were to blame. Despite all the trouble these issues have caused, at least they've given company execs an excuse when they post trash performance.
Thought Banana:
Yelling Timber - Because it's going down. Specifically, the digital currency market is going down, way down. In just the last 7 days, BTC has lost 12% while ETH is down 20% at time of writing. Some say it's another crypto winter, feeling cold yet?
Like other risk assets, cryptocurrencies are linked to the Federal Reserve, bond yields, and other competitive assets. We don't think in this way very often, but competition among assets is a strong force. Investors tend to desire the greatest reward for the least risk, and within that tradeoff, competition brews. When yields on U.S. treasuries are disgustingly low as they have been since early 2020, they don't really present much competition, kind of like the Detroit Lions. But as yields rise, even just a little bit, treasuries begin to look more competitive, like the Tennessee Titans. Still not the best, but playing better and better.
So, when yields on treasuries rise, investors can broadly be less risk-on with their investments and still achieve their desired reward. That means not having to ape into random sh*tcoin just for a chance at getting a decent return.
"The biggest risk of all is not taking one." - Mellody Hobson
Happy Investing,
Patrick & The Daily Peel Team
Was this email forwarded to you? Sign up for the WSO Daily Peel here.