Equity Value is another term for Market Capitalization. It comes in two forms:
Basic Equity Value - Share Price x Basic Shares Outstanding
Diluted Equity Value - Share Price x Diluted Shares Outstanding
The only difference is the number used for Shares Outstanding. Diluted Shares Outstanding is Shares Outstanding including any dilution from options, convertible bonds etc. Although Equity Value is one of the most commonly quoted numbers when talking about the value of a company, it is actually not that useful as Enterprise Value reflects a far truer value. Equity Value is used in conjunction with Free Cash Flow as a valuation ratio though.
To learn more about this concept and become a master at valuation modeling, you should check out our Valuation Modeling Course. Learn more here.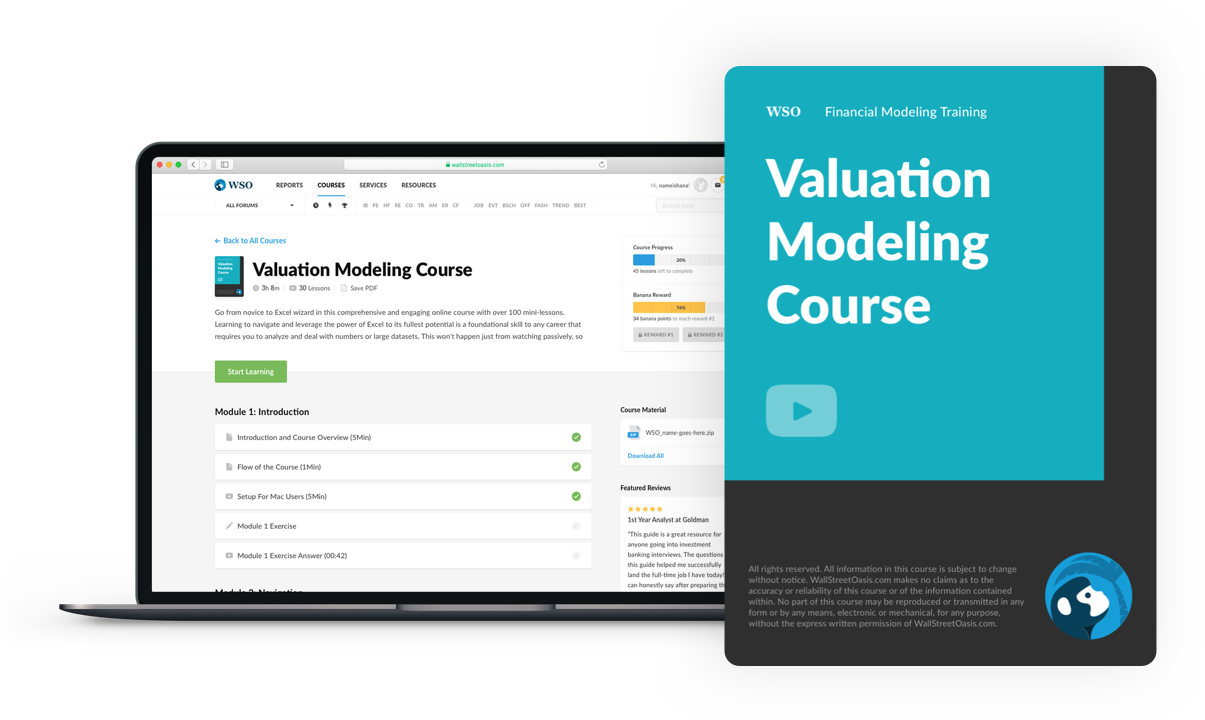 Module 1: Introduction
Module 2: Valuation: The Big Picture
Module 3: Enterprise Value & Equity Value Practice
Module 4: Trading Comparables Introduction
Module 5: Trading Comps: The Setup
Module 6: Trading Comps: Spreading Nike (NKE)
Module 7: Trading Comps: Spreading Adidas (ADS.DE)
Module 8: Trading Comps: Spreading Lululemon (LULU)
Module 9: Trading Comps: Spreading Under Armour (UA)
Module 10: Trading Comps: Benchmarking and Outputs
Module 11: Precedent Transactions: Introduction
Module 12: Precedents: The Setup
Module 13: Spreading Tiffany & LVMH
Module 14: Spreading FitBit & Google
Module 15: Spreading Reebok & Adidas
Module 16: Spreading Jimmy Choo & Michael Kors
Module 17: Spreading Dickies & VF
Module 18: Valuation Wrap-Up
Module 19: Bonus: Non-GAAP Practice
Related Terms