Market capitalization is the market value of the issued equity of a firm. It is calculated by multiplying the number of shares in the market by the price per share. Market capitalization is typically used to assess the size of the firm in question, the rough categories are:
Small Cap - $2 billion or less
Mid Cap - $2-10 billion
Large Cap - $10 billion or more
As of 19th October 2011, the companies with the two largest market caps in the world are Apple Inc. (AAPL) and Exxon Mobil (XOM).
To learn more about this concept and become a master at valuation modeling, you should check out our Valuation Modeling Course. Learn more here.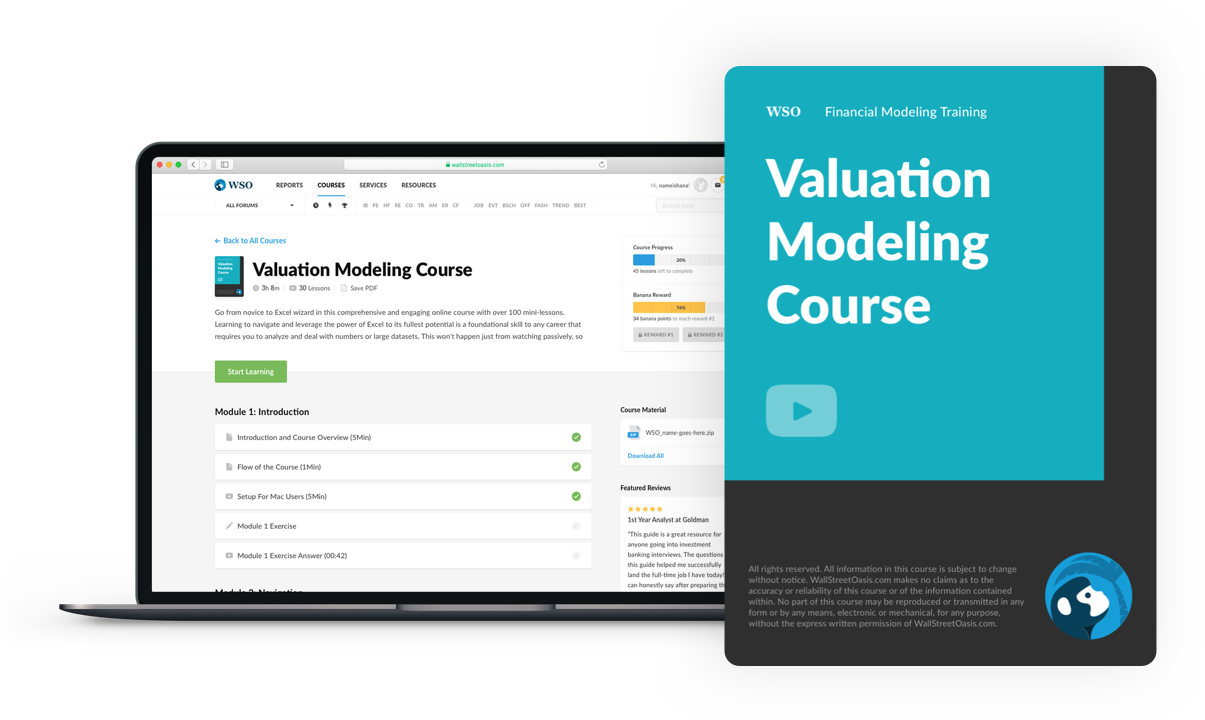 Module 1: Introduction
Module 2: Valuation: The Big Picture
Module 3: Enterprise Value & Equity Value Practice
Module 4: Trading Comparables Introduction
Module 5: Trading Comps: The Setup
Module 6: Trading Comps: Spreading Nike (NKE)
Module 7: Trading Comps: Spreading Adidas (ADS.DE)
Module 8: Trading Comps: Spreading Lululemon (LULU)
Module 9: Trading Comps: Spreading Under Armour (UA)
Module 10: Trading Comps: Benchmarking and Outputs
Module 11: Precedent Transactions: Introduction
Module 12: Precedents: The Setup
Module 13: Spreading Tiffany & LVMH
Module 14: Spreading FitBit & Google
Module 15: Spreading Reebok & Adidas
Module 16: Spreading Jimmy Choo & Michael Kors
Module 17: Spreading Dickies & VF
Module 18: Valuation Wrap-Up
Module 19: Bonus: Non-GAAP Practice
Related Terms