Market share refers to the percentage of the total sales in any given market which are earned by one particular company. This is usually over a specified period such as one year. Market share is used to show the strength and size of a company within its industry compared to its competitors. The calculation for market share is a very simple percentage calculation:
( Sales of Company / Total Industry Sales ) x 100
A common goal of companies is to increase market share and this is done, among other ways, by:
Loss leading, i.e. selling products at a loss in order to sell more
Increased awareness through advertising
Product improvements to make them more desirable than those of competitors
To learn more about this concept and become a master at valuation modeling, you should check out our Valuation Modeling Course. Learn more here.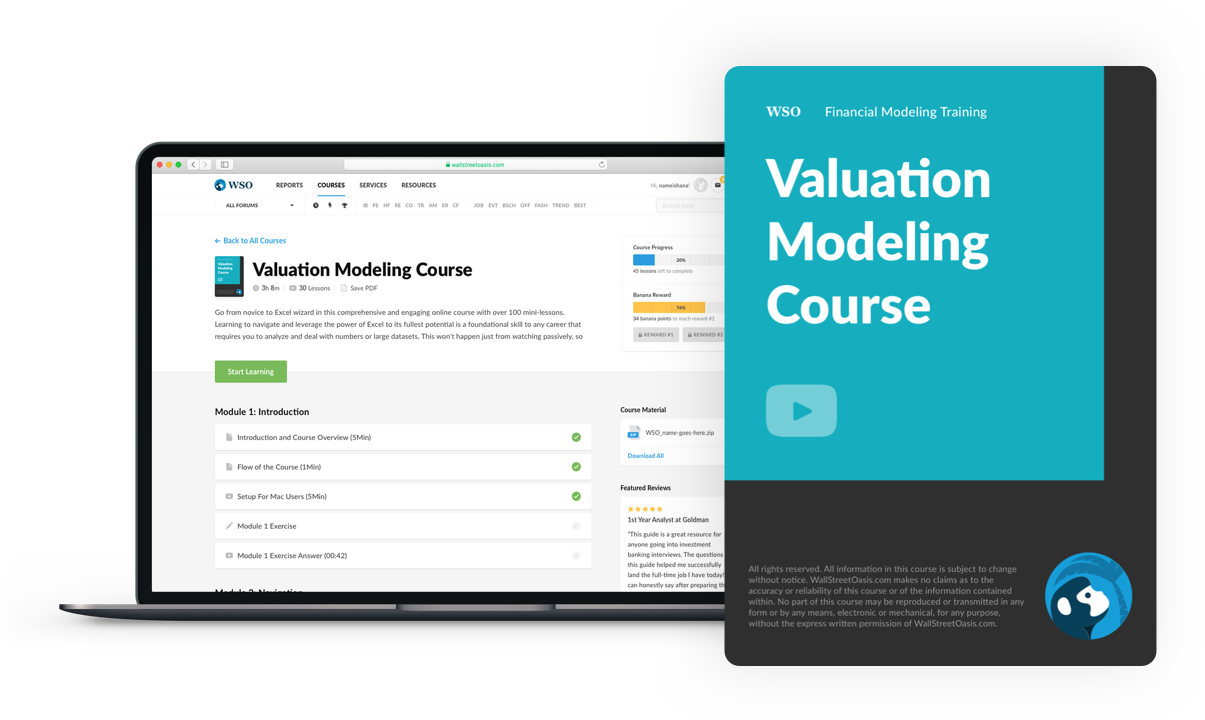 Module 1: Introduction
Module 2: Valuation: The Big Picture
Module 3: Enterprise Value & Equity Value Practice
Module 4: Trading Comparables Introduction
Module 5: Trading Comps: The Setup
Module 6: Trading Comps: Spreading Nike (NKE)
Module 7: Trading Comps: Spreading Adidas (ADS.DE)
Module 8: Trading Comps: Spreading Lululemon (LULU)
Module 9: Trading Comps: Spreading Under Armour (UA)
Module 10: Trading Comps: Benchmarking and Outputs
Module 11: Precedent Transactions: Introduction
Module 12: Precedents: The Setup
Module 13: Spreading Tiffany & LVMH
Module 14: Spreading FitBit & Google
Module 15: Spreading Reebok & Adidas
Module 16: Spreading Jimmy Choo & Michael Kors
Module 17: Spreading Dickies & VF
Module 18: Valuation Wrap-Up
Module 19: Bonus: Non-GAAP Practice
Related Terms