Price to Earnings (P/E) is a financial metric which shows the ratio of a firm's current share price to its earnings per share. This is an extremely common multiple used to evaluate whether a company is under or overpriced. Usually the higher the P/E ratio, the more overvalued the firm is. The calculation of P/E is:
Market Value Per Share / Earnings Per Share
For example, if a share is currently trading at $50 and EPS are $2 per share, the P/E ratio is 25 ($50 / $2). The P/E of different firms cannot really be compared unless they are in the same sector as the typically P/E values will vary between sectors. Technology firms for example usually have high P/E ratios.
To learn more about this concept and become a master at valuation modeling, you should check out our Valuation Modeling Course. Learn more here.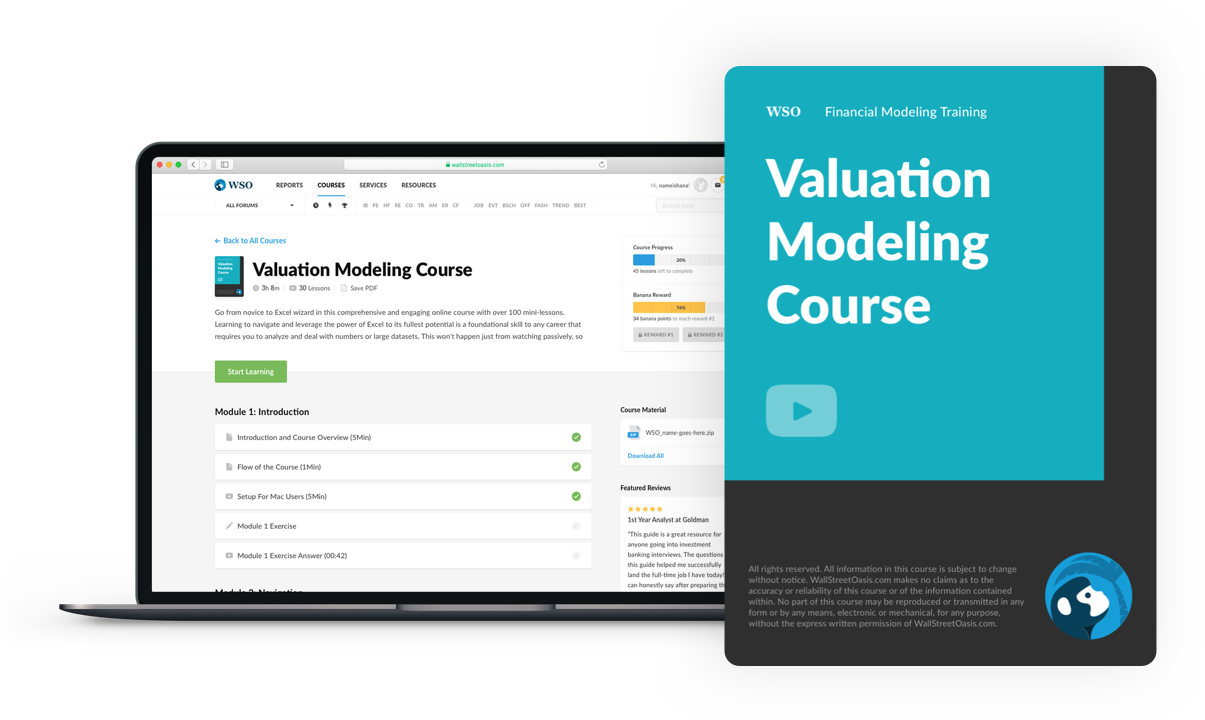 Module 1: Introduction
Module 2: Valuation: The Big Picture
Module 3: Enterprise Value & Equity Value Practice
Module 4: Trading Comparables Introduction
Module 5: Trading Comps: The Setup
Module 6: Trading Comps: Spreading Nike (NKE)
Module 7: Trading Comps: Spreading Adidas (ADS.DE)
Module 8: Trading Comps: Spreading Lululemon (LULU)
Module 9: Trading Comps: Spreading Under Armour (UA)
Module 10: Trading Comps: Benchmarking and Outputs
Module 11: Precedent Transactions: Introduction
Module 12: Precedents: The Setup
Module 13: Spreading Tiffany & LVMH
Module 14: Spreading FitBit & Google
Module 15: Spreading Reebok & Adidas
Module 16: Spreading Jimmy Choo & Michael Kors
Module 17: Spreading Dickies & VF
Module 18: Valuation Wrap-Up
Module 19: Bonus: Non-GAAP Practice
Related Terms