Return on Equity, or ROE, is an indicator of the profitability of a firm relative to the shareholders equity of the firm. The calculation for ROE is:
Net Income / Shareholders Equity
Return on Equity is used to assess how efficiently the investment by shareholders is being used to produce profits, and it can be compared between similar companies to give an idea of the relative performance and efficiency of a firm. The higher the return on equity, the more efficiently it is using its money.
To learn more about this concept and become a master at Financial Statement modeling, you should check out our FSM Modeling Course. Learn more here.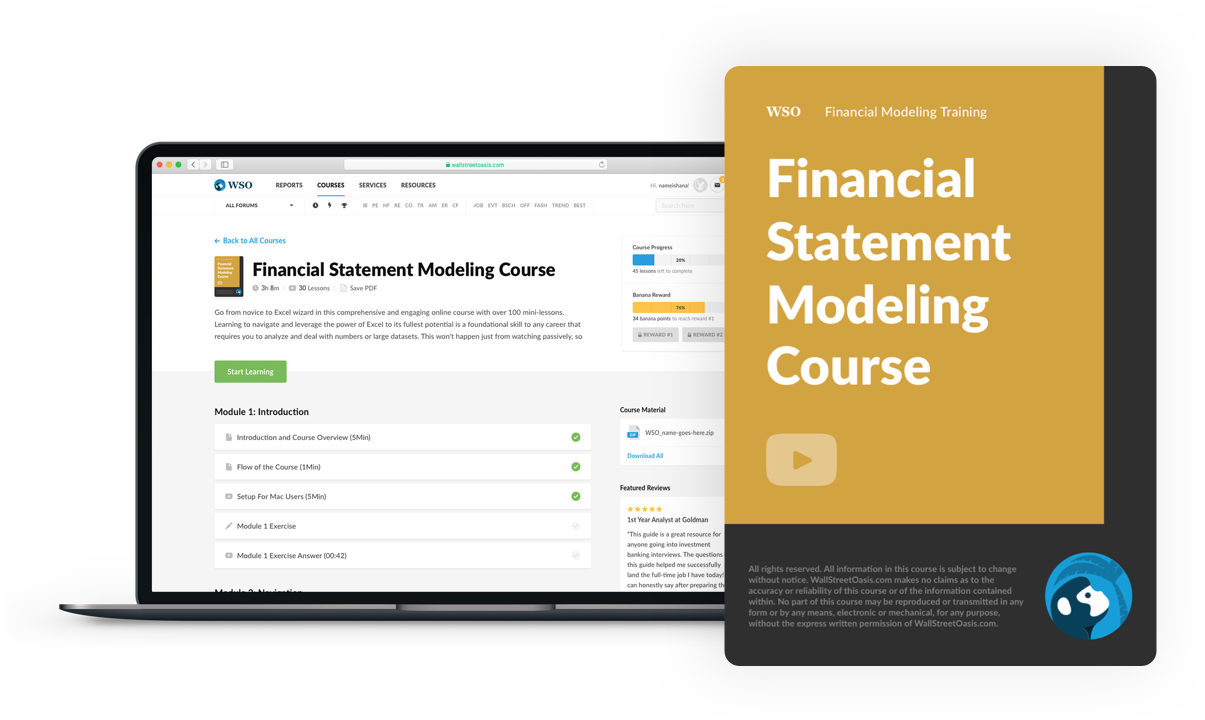 Module 1: Getting Started
Module 2: Fundamental Concepts
Module 3: The Income Statement
Module 4: Working Capital
Module 5: PP&E and Intangibles
Module 6: The Cash Flow Statement
Module 7: Debt & Interest Schedule
Module 8: Finishing Your Model
Module 9: Bonus
Related Terms