Introducing...
THE WSO JOB NEWSLETTER
Be the First to Hear About Exclusive Roles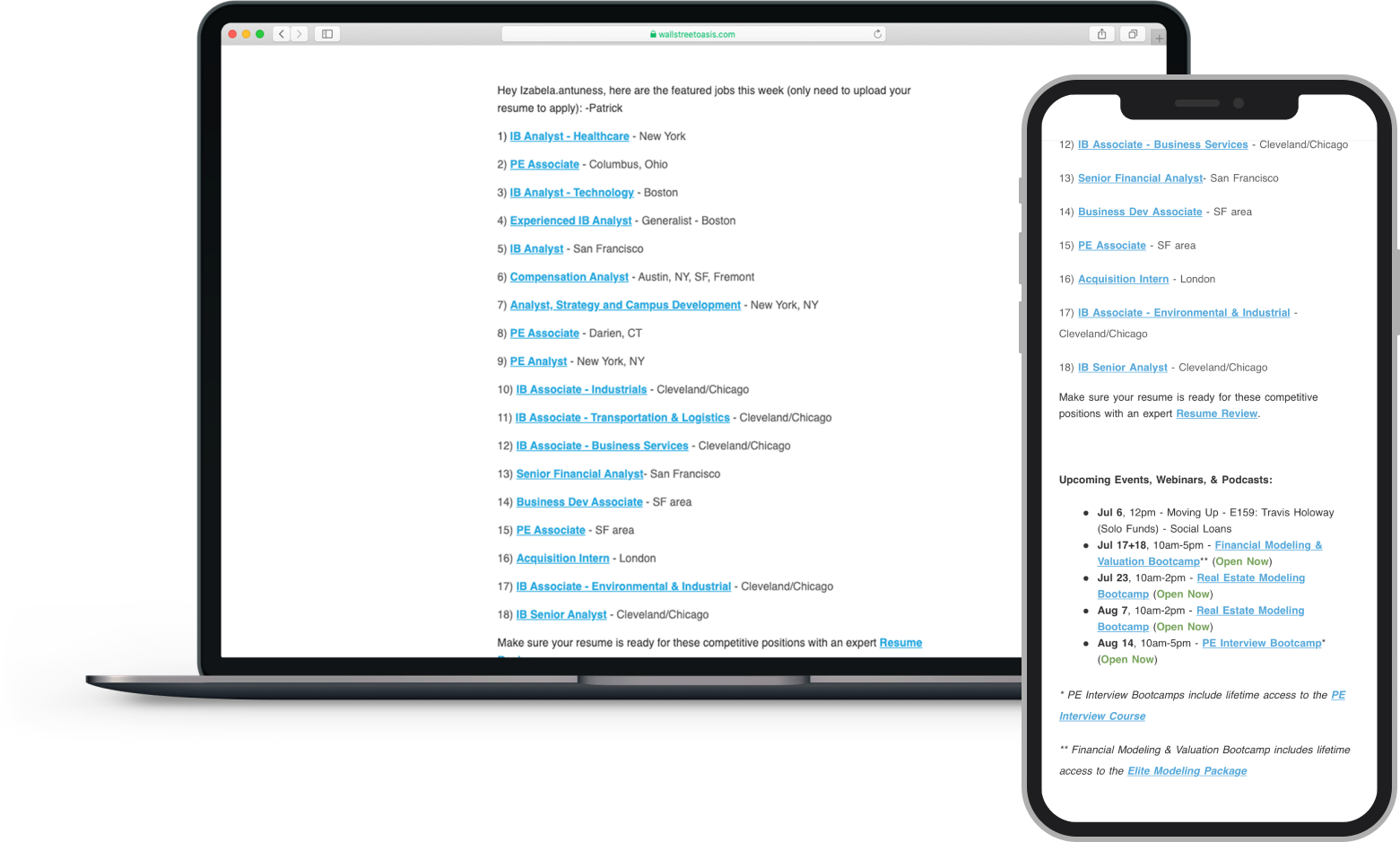 Join 85,000+ Wise Primates - Email Form Below
Want to get first notice of our top jobs on WSO every 2 weeks? Then look no forward than The WSO Job Newsletter.  You only need to upload your resume to apply.