CFA Results This Week? Here's How You Might Break It Down Further.
O
Points)
on 7/22/12 at 6:30pm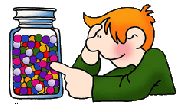 Hope you're fired up for Level I and II results next week! An overwhelming number of you indicated failure is no barrier - more than 70% of you would retake immediately should you fail.
As you may know, the CFA Institute only gives a rough estimate of what your score was - all they definitively give you is a pass or fail grade, and a categorization of your score in various topics. The exact score has never been released in any year as far as I know. As a result, although you know your pass/fail grade you only have the vaguest idea of how well (or badly) you did.
But this obviously doesn't stop candidates from speculating.


The (so-called) 40/60/80 rule
.
Over the years candidates have devised a calculation system to use the information given by the
CFA
Institute in the results email to very roughly estimate their ballpark score - the 40/60/80 rule. As the
CFA
Institute breaks your results down by topic & weighting, and gives you a categorization of your score (less than 50%, 51% to 70%, more than 70%), the 40/60/80 rule roughly estimates your score with this methodology:
If categorization is less than 50%, assign an average score of 40%
If categorization is 51% to 70%, assign an average score of 60%
If categorization is more than 70%, assign an average score of 80%
As you obtain the average scores, multiply them by the topic weightings and sum them up to finally obtain your estimated score. As you can see, the rough estimate is exactly that - very, very rough.
Minimum & maximum scores.
Another set of metrics that's easily calculable is to estimate your theoretical minimum and maximum score. As the categories have a minimum and maximum theoretical value this is fairly straightforward to compute.
Get your instant personalized all-in-one results breakdown.
During the quiet period (i.e. wait period for the June results) I amused myself by building some online models to conveniently do just that - estimate 40/60/80, minimum and maximum scores of anyone that wished to do so. I will be posting this up on my blog - it's completely free for anyone to use. Just enter your results into the calculators (you will find these on the blog on results day onwards) and you will be emailed immediately:
Your 40/60/80 score
Your theoretical minimum and maximum score
Obviously all details including your personalized email, exam results etc will be strictly private and will never be shared with third-parties.
As a bonus, additional analysis will be incoming.
After a few weeks, if I get enough participants, I would be able to further analyze the data & provide additional analysis. If this happens, I will send an additional personalized analysis email and publish a generic breakdown. This can include:
A more accurate score estimate based on a 'best fit' xx/xx/xx combination
Your relative performance topic-by-topic relative to others
Again, all data is private and will never be shared except in aggregate and anonymized form. For more information see the full disclaimer.
Calculators posted here on results day.
On July 24th, the links to the calculators will be posted here. Share them among everyone you know that are expecting results - the more participants the more accurate the analysis will be.
An important disclaimer.
This is meant to provide you with an additional, fun insight into your results, and not intended to be a reliable data point in any way. Please use this analysis as a basis for retabulation requests or objections - they are not endorsed by the CFA Institute. In any case retabulation only rechecks your exam results for technical errors - there are very, very few cases where candidates have passed after retabulation.
In any case, here's to you getting a 'pass' result next week!