The operating side of PE
?
)
on 11/9/12 at 4:00am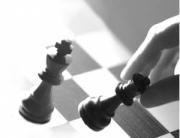 Does anyone have any experience on the operating side of private equity, where instead of doing deals you are working with portfolio companies in which your firm has invested? I'm trying to get a sense of what being on this part of the business is like, and am looking at jobs in this type of function.
Has anyone worked in this kind of position? Or, if not, has anyone in a more traditional role worked closely with advising portfolio companies - not just sitting on their boards but getting more closely involved with their operations and management.