MIST, BRIC, and the Future of Emerging Markets

Points)
on 8/7/12 at 7:11pm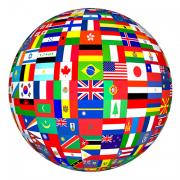 Former Goldman Sachs Chief Economist Jim O'Neill must really love creating acronyms. A decade after coining the term "BRICs," O'Neill has been promoting a new bloc of emerging economies: meet the "MISTs."
The so-called MIST nations -- Mexico, Indonesia, South Korea and Turkey -- are the four biggest markets in the Goldman Sachs N-11 Equity Fund. (GSYAX) Opened in February, 2011 to invest in what O'Neill considers the next big 11 emerging markets, the fund has climbed 12 percent this year, compared with a 1.5 percent gain in Goldman Sachs's fund for Brazil, Russia, India and China.
In addition to the MIST nations, the N-11 Fund (Next 11) includes Bangladesh, Egypt, Nigeria, Pakistan, the Philippines, Vietnam, and Iran—although the fund doesn't invest in Iran due to economic sanctions. Though much smaller in size and output—MIST total GDP was $3.9 trillion last year compared with BRIC output of $13.5 trillion—the N-11 countries are rapidly growing thanks to an improving credit outlook, a young average population, and a growing export market.
How many acronyms are too many? It's getting a little out of hand with the BRICs, PIIGS, CIVETS, MIST, etc. I understand how at first glance, people may roll their eyes at what appears to be salesmanship on the part of Jim O'Neill and Goldman Sachs. But putting labels aside, MIST represents a new an important investment theme. Are smaller emerging markets better poised for growth than their larger, more popular counterparts?
On paper, it appears so. Other than not sounding completely ridiculous together as an acronym, the nations comprising MIST have some good things going for them. Mexico has benefited from a strong manufacturing sector due to increased shipments to the United States. Indonesia has become a rising start due to its expanding middle class and its leading role in the Association of South-East Asian Nations (ASEAN). South Korea has the lowest unemployment rate (3.4%) among G-20 nations, and the highest purchasing power per capita ($30,000) in the world. And Turkey, which O'Neill considers the strongest of the MISTs, had the highest rate of economic growth in the world last year at 11%.
The MIST economies more than doubled during the last decade, according to Bloomberg, and continue surging despite global economy concerns. Mexico's IPC Index has climbed 11% this year, comparing with a 2.8% growth of Brazil's Bovespa. Meanwhile Turkey's ISE National 100 gained 28 percent, compared to 13% gain of BSE India Sensitive Index and 2.6% gain in Russia's MICEX.
Still, I think the bearish sentiment on the BRICs has become a bit overblown. We should certainly be cognizant that those economies have begun to cool off, but growth rates in China and India still outpace most of the developed world. In fact, O'Neill expects the BRIC nations to grow at an average of 6.5% a year through 2020. Not exactly cause to panic. My point is that the MISTs don't necessarily have to replace the BRICs. Both represent emerging markets with a host of enticing opportunities. A more likely scenario is that the MISTs will replicate the amazing BRIC growth story of 2001-2010. In other words, the MISTs could be the BRICs of the next decade.
Of course, the MISTs have shortcomings of their own. Investors have withdrawn $115 million from Mexico in 2012. Indonesia has had its share of political instability. South Korea has an aging population and is expected to grow just 2.9% this year. And Turkey is plagued with a 10.3% unemployment rate. But in this economy, things could be worse.
Ultimately, despite their silly name, the MIST nations are a bright spot within an ominous global economic environment. You can argue whether MIST >BRIC, BRIC > MIST, or MIST = BRIC, but what's harder to refute is that smaller emerging markets like Mexico, Indonesia, South Korea and Turkey are moving in the right direction.
Could the MIST nations--Mexico, Indonesia, South Korea and Turkey--replicate the success of the BRICs? Is there another country not mentioned that is poised for better growth?
See my WSO blog
"The only thing that interferes with my learning is my education." Albert Einstein