Finding it Hard To Break Into IBD
Points)
on 12/29/12 at 12:13pm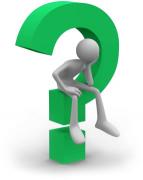 I have been a member on this forum for several years now and have followed a lot of the advice on the threads but am still getting nowhere in my 'breaking into IBD' quest.
Background:
- I study a very relevant degree at a target university (London, UK) graduating July 2014
- I have solid uni grades (will get a 2:1 minimum, can get a first also) and A level grades
- I have completed an IBD internship at a no-name firm abroad, and a winter internship (4 weeks over the Christmas holiday - extended 'spring week' if you please) at a MM firm in London. (Both places said I could return if I wanted so I'm not anti-social/they didn't hate me haha)
- I have solid EC's - was the President of a Society, Team Captain of a Sports Society etc and a unique EC too
What I have tried:
- Applied for spring weeks, summer internships, off-cycle internships (for my 'gap year'), summer again (this year) online.
- Checked my application with my uni careers service and with people at the respective banks (if they offered to see it) before sending it
- Networked with all levels of staff across several banks/boutiques who all said 'you have a solid background/resume/etc so you will be fine - just apply online' (not boasting but some people also said my CV is better then theirs!) I also get comments like 'I'll be very surprised if you are not interviewed' or 'dont worry you will land something/will be placed'. When I return to my network to ask for advice they say 'its competitive, the economy is down, etc'
- Practiced the tests a lot and made sure I passed all of them after applying (I checked with HR)
- Applied early on in the year (everything was sent by October)
I have landed two BB IBD (top 3) interviews in 2 years - twice at the same BB - so I don't think I bomb interviews/come off badly. The guy said I'm good enough for FT and should get in touch when FT roles are posted. I got to round 2 in both cases.
Whats going wrong for me? What else can I try? Is IBD just not for me? What shall I do?