The Opportunity Is In The Middle of Somewhere...
No Industry Selected - No Status Selected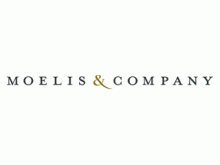 With the rumors of hiring freeze lingering around The Street, the worst of times and the dark clouds seem to be hanging around and not leaving anytime soon. With bulge bracket firms putting on the freeze and stoppage on hiring, the fear of summer analysts who are currently working for those firms are blooming. "...internal transfers have been put on hold. Current interns from last year who haven't been placed in a group yet are unlikely to be placed..." (dealbreaker). This will certainly instill fears for current summer analysts or recent graduates. On the contrary, top-notch boutique such as Moelis seems to be on a hiring frenzy, poaching bankers from other firms. Also, many middle-market firms do not seem to be slowing down and plan on aggressively expanding to try to close the gap with bulge bracket firms. Are middle-market firms going to climb the wish list for many upperclassmen of universities across the country? And will MM firms close the gap with bulge bracket firms soon (at least the ones who do not plan on staying in their current comfort zone of being a player in the middle market)?
Upcoming Events
Feb 9 2016 -

5:00pm

to

6:00pm

Feb 10 2016 - 8:00am

to

Feb 11 2016 - 8:00am

Feb 14 2016 -

3:00pm

to

4:00pm

Feb 15 2016 (All day)

to

Feb 16 2016 (All day)
Poll
Who do you want to win the superbowl?
Panthers
30%
Broncos
36%
Don't care
35%
Total votes: 219