A Mentor is Waiting for You.
Trusted by thousands. Get personalized guidance from top industry pros. Realistic mock interviews & career consultations are a click away.
Get Started!
Wall St. Mentors - Mock Interviews & More
Get a Professional Mentor to Guide You Through Your Job Search
Wall Street Mentors will connect you to an expert in your target industry for candid, focused guidance. With a strong network of industry veterans who recruit at top banks, PE firms, hedge funds and consulting firms, you can be sure you will find a perfect match for your needs.
Before approaching a potential employer or walking into an interview, make sure your presentation, story, and interviewing skills are polished. Financial careers including investment banking, private equity, management consulting, hedge funds and trading are all extremely competitive fields. Get a personal mentor to work with you 1-on-1 so you can be sure you are as prepared as possible when you land the interview.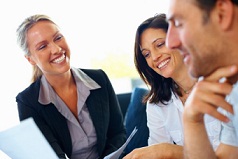 1 Hour Session
$199
Personalized Mock Interview or Career Advice
Actual Professional in Your Target Industry
Most Popular Option to Start
3 Hour Package
$499
Personalized Mock Interview and Career Advice
Actual Professional in Your Target Industry
Great Deal - Save $100 vs Buying Hourly
5 Hours + Resume Review
$999
Personalized Mock Interview and Career Advice
Actual Professional in Your Target Industry
Best Deal - Save $200 with Free Resume Review
The mock interviews simulated the pressure of real banking interviews, and my mentors gave me pointers on issues that my friends and industry contacts never picked up on. -- college senior (received offers from Goldman Sachs and Blackstone)
Job search consultations and mock interviews are 1-hr in length. You will be matched with a mentor within 24 hours.
Why Wall Street Mentors?
Connecting with a Wall Street Mentor not only means you can get tips and advice in a comfortable, confidential setting - it gives you an inside, candid view into your target industry.
David shed light on opportunities that I was not aware of, as well as gave me critical advice on how to tailor my approach to recruiters and firms. The most helpful part of the consultation was that he provided me with great ideas for firms to apply to, as well as strategies and techniques for approaching them that I didn't know about. I wish I had found Wall Street Mentors earlier, as I've been seeking advice from recruiters for weeks, yet I was never satisfied. -- Wayne D.
Want to know which firms are hiring? The experience you need to land your dream job? Which aspect of your resume you should be promoting? A Wall Street Mentor will provide the answer.
If you want to break in to the ultra-competitive fields of finance or consulting, your presentation NEEDS to be polished. Our mentors will make sure you are fully prepped and totally confident. Consulting with a Wall Street Mentor is an investment in your future. You've already invested hundreds of thousands of dollars in your education - this minor investment can be the bridge from your education to the real world. A dedicated mentor can make all the difference in landing the job you want.
What You'll Get
Personalized, 1-on-1 advice from a pro in your target industry
Tips on networking and making contacts in your target industry
Assistance with creating a comprehensive job-search strategy
Firm and industry specific insight
Who We Help
College Students
MBA Students
Career Transitioners
Aspiring Executives
JDs and Ph.Ds
CPA- and CFA-Holders
Ambitious Professionals Like You!
Already Have a Strong Network?
You may believe you already have great resources from your alumni base and friends that work in the industry, but how many of them are in senior positions in the exact firm and group you want to join? If you're serious about landing a top finance or consulting job, you owe it to yourself to prepare as thoroughly as possible and make the best connections available.
You should always be trying to strengthen your network. If you ask anyone in the industry, almost all will point to networking as the most important skill to land a job and get promoted. Wall Street Mentors complements your existing network to give you a significant competitive edge. Where else can you find senior executives with the exact career you would like to emulate, ready to speak with you 1-on-1?
I got in touch with Wall Street Mentors after exhausting the resources available through my personal network and MBA career center. The mentors were tough and critical during the interviews, but were thoughtful with their feedback and helped me refine my technicals, as well as my personal pitch and 'why banking' story.
The mock interviews I had with Wall Street Mentors were the most helpful piece of prep work I did - they simulated the rigor and pressure of real banking interviews and offered actionable steps to improve. And I felt that the practice led directly to my getting two banking offers. -- Pete (Kellogg second-year MBA student)
Even if you have a strong alumni network on tap, getting a personal mentor is still worth the investment. This year alone, for example, we've matched dozens of Wharton students with personalized mentors that have given them specific job-search tips and helped prepare them for the rigors of the interview process.
My private equity mock interview with David was amazingly helpful, as it was the most challenging practice I've had yet. David gave constructive feedback, shared his experience, and conveyed a lot of insight on the industry in addition to interviewing skills. Thanks for arranging the interview on such a short notice and I'll definitely recommend your team to my colleagues at school. -- Current Wharton student
Expedited Service
Mentor Match Within 24 Hours
We can connect you with a mentor match in 24 hours or less if requested.
Get Matched with a Mentor
How Do I Start?
Send

[email protected]

e-mail
With target industry and your resume
She will send you a match
Click "Get Started!" on the desired package
Get Connected in 24-48 Hours
Featured Mentor
Eric
1.5 years Tech M&A investment banking
1.5 years Credit/Equity/Special Situation Long/Short hedge fund
BS in Electrical Engineering
1 Hour Session
$199
Personalized Mock Interview or Career Advice
Actual Professional in Your Target Industry
Most Popular Option to Start
3 Hour Package
$499
Personalized Mock Interview and Career Advice
Actual Professional in Your Target Industry
Great Deal - Save $100 vs Buying Hourly
5 Hours + Resume Review
$999
Personalized Mock Interview and Career Advice
Actual Professional in Your Target Industry
Best Deal - Save $200 with Free Resume Review
Will this Really Help You?
Whichever career stage you're in, we GUARANTEE you will benefit by using Wall Street Mentors. We'll give you a full, no-questions-asked refund if your mentor doesn't improve your job search (or if you are unsatisfied for any other reason).
Wall Street Mentors was developed with the primary goal of helping job seekers. Our mentors provide personalized guidance, tailored to where you are in your career. You get to pick any mentor in our network, and then we work with you to figure out what you want to cover. Popular topics include:
Interview Prep & Honest Feedback on Your Candidacy
Job-Search/Networking Strategy
Finding Opportunities & Building Target Lists
Career Transitioning Guidance
Current, Industry-Specific Job Market Insight
Guidance on Promotions
Just starting your job search? John, a first-year investment-banking analyst, was exploring new opportunities on the buy-side when he contacted Wall Street Mentors. Here's what he had to say:
As an analyst at an investment bank, it was difficult to evaluate positions outside of large-cap private equity. Through my conversation and interview prep with a buy-side investment professional, I gained knowledge of not only how to screen buy-side opportunities but also how to position my sell-side experience to future employers.

I found the insider info from the mentors, as well as the simulated interview prep, to be a key differentiator in not just making a successful transition, but selecting the right firm. I'm happy to report that I accepted my dream job at a top VC fund. -- John
Preparing for an important interview? Alan, a master's student at Berkeley, had received interviews for Bain & BCG and wanted to create a customized interview-prep package to refine his case interviewing skills, as well as gather firm-specific insight. We arranged a series of six mock interviews for him, split between Bain and BCG mentors. Here's what he had to say:
Each mock provided the opportunity to simulate real interviews with former consultants who know how to walk through a case. The mentors offered new insights into how to approach cases and emphasized minor details that can make or break your interview. I was able to incorporate their advice and received final rounds at BCG and Bain before accepting a job with BCG. -- Alan
Making a career transition? Jessica, a mid-career professional with a background in corporate development and strategy, connected with several PE veterans to get insight on opportunities to make the transition to private equity. Here is what she had to say:
Before I signed up, I found the trickiest thing about making a transition into private equity was finding the opportunities right for me. My mentors provided me with in-depth market insight and developed my plan for building a 'networked job search' in private equity. They also highlighted the fact that there are other routes that an older candidate might have to try to successfully break in. I finished with a clear strategy, multiple alternative routes, as well as some tricks to get an interview. -- Jessica
My mentor recently helped me prepare for an equity research interview with a mock interview. He was extremely helpful, very patient, and I learned a great deal in an hour session. He covered both the behavioral and technical questions and his critique was a good mix of both positive feedback as well as suggestions and hints on how you can better formulate or word your answers and ideas. I could tell Justin is very experienced at this as the responses he suggested were all clear, succinct and to the point and delivered smoothly. He had a list of questions that he thought were appropriate for the level I was interviewing for, and we went through all of them. After I practiced more with Justin's suggestions in mind, I felt very prepared. I would highly recommend others to sign up for a mock interview. -- Yuji
Featured Mentor
Anthony
1.5 years Investment Banking at Morgan Stanley
3 years Investment Strategy at J.P. Morgan
MBA at Harvard Business School
CFA, FRM, CAIA. Passed exams in Probability and Financial Mathematics of the Society of Actuaries
Operational experience in a number of startups in technology and education sectors
Featured Mentor
Lucy
2-year with Morgan Stanley in the TMT investment banking group
Currently work at a boutique cross-board advisory firm, as an associate
Featured Mentor
Brian
2 years Investment Banking at Credit Suisse
2 years of Private Equity/LBO experience at Jefferies Capital Partners
3 years of hedge fund experience focusing on value and event-driven investing
BS (2002) and MBA (2009) from Wharton
Former graduate assistant on Wharton's MBA admissions committee
Who are the Mentors?
We've spent years building a network of 150+ professionals from top companies. Our mentors work at the best investment banks, private equity funds, consulting firms, hedge funds and investment houses, so we can pair you with a mentor with the exact experience you want - someone who can ensure that you're prepared as fully as possible for your job search.
Our mentor network is both large and diverse. In addition to having the top firms strongly represented (e.g. more than 20 mentors with experience at Goldman and 12 with experience at McKinsey), we have a range of mentors with very interesting career tracks, including:
Mentors who broke into Wall Street from non-targets
Mentors that switched from consulting to banking or vice-versa
Mentors with JDs, Ph.Ds, and even a Rhodes Scholar
Mentors who moved to the U.S. after college and found top jobs as international citizens
Mentors who have been promoted to VP in banking, PE & HFs without an MBA
The diversity of the Wall Street Mentors network means you can find a mentor who is exactly the right fit for you.
Every Wall Street Mentor is genuinely excited to share his or her wisdom with job seekers. The professionals in the Wall Street Mentor network are all incredibly accomplished. Now, they're looking to give back and help younger professionals get ahead in their careers.
How You Can Get Started.
Connecting with a mentor is easy. Sign up right on this page by selecting a 1-hour Consultation or a 1-hour mock interview. If you have any questions or want a mentor recommendation prior to purchasing, feel free to email [email protected].
After you complete a payment, you will be contacted within 24 hours with a questionnaire on your background and job search goals. We'll provide you with several mentor recommendations, or you can select a mentor on your own. You get to decide who you want to connect with. After you choose your mentor, we will immediately introduce you. Your mentoring session will be scheduled according to your convenience and can be conducted over Skype or the phone.
For anyone looking to break into the finance industry, I would recommend that you go with Wall Street Mentors because you will interact with mentors who actually worked on Wall Street. Prior to my consultation, I had used other services that were helpful, but none of them are up to the level of WSM in terms of resume and cover letter reviews, market insight, constructive feedback, and interview prep, as well as with respect to prompt emails from contacts working for the company. After working with WSM, I realized how clueless I was in terms of effectively marketing and differentiating myself from prospective applicants to Wall Street firms. I am now better equipped to approach investment banking firms of interest and have more success now reaching out to those firms. -- Fadila D. (college senior, purchased two consultations)
Featured Mentor
John
2 years: Equity Research Analyst (Retail)
1 year: Private Equity (buy-side, investment team) at Goldman Sachs, London, UK
2.5 years: Consultant at The Boston Consulting Group, focus on private equity, Europe
Featured Mentor
Vikas
3 years at McKinsey as a Senior Associate
MBA at University of Chicago, Booth School of Business; Class of 2009
4 year of Aerospace / Electrical engineering at Moog Inc.
My experience with WSM's service has been invaluable and they were very helpful with the entire process of choosing the appropriate service I needed. I signed up for a mock interview and Rob exceeded my expectations. He was not just extremely knowledgeable about the interview process for the company and field I was going into, but what really impressed me was that he also genuinely cared about me succeeding in my interview. Throughout my consultation with him, he constantly gave me critical feedback as to where my strengths and weaknesses were. Rob gave me the confidence and knowledge necessary to succeed in my interview, and I won't hesitate to contact WSM again for future career and mentoring services. -- Annie L. (entry-level financial analyst, purchased consultation and mock interview)
As a trader with six years of experience, I thought I knew the industry pretty well. Therefore, I was amazed at how much new information I received from Richard about hiring trends within the industry. What was most valuable was that he provided me with firms that were actively hiring and worked with me to create a strategy on how to approach these firms. -- Eric G. (Chicago Booth MBA student, purchased two consultations)
The service at WSM is exceptional, and Ozgur was a great help. Ozgur gave me great advice that approached the entire recruiting process differently and more targeted towards results. Ozgur carefully went over my entire resume to make sure I was emphasizing the strongest and most relevant qualities, and this is after several bankers and friends had already helped me out with it. A lot of the advice during the interview portion ended up resonating quite nicely with the interviews I had over the next several months; I got several offers! -- Justin L. (college senior, purchased consultation and mock interview)
I want to express my great gratitude for the time Wall Street Mentors spent with me helping on my resume and prep for investment banking. The constructive criticism and sincere advice based on his industry and interview experience was by far the best I ever received. I had a biased impression on career coaching as a money-making business, but as consulted, I felt my mentor truly cared about helping me. -- Brian K. (college junior, purchased a consultation and a mock interview)
I didn't realize until my consultation that I had been improperly marketing my experience and skills. Rob carefully went through all the elements of my resume to make sure that I was presenting and emphasizing the right qualities that investment banks and investment management companies seek.

I thought I had a good resume going into my consultation, but Rob really helped me take my resume to the next level. -- Steve L. (experienced financial professional, purchased a consultation and a resume review)
My Mentor is a phenomenal interview coach. Not only is he highly accomplished in his own career, but he knows how to teach concepts by breaking them down into understandable pieces. He knows the ins-and-outs of every question. He used real questions that he has asked himself to candidates and questions he received through the interview process. He broke down how to answer each question clearly and concisely, and gives helpful critical feedback (the kind you need to improve).

Without a doubt, my Mentor improved my confidence in my interviewing skills. When interviews actually arrived, the same questions came up and Musa taught me exactly how to answer them. Just using the Mergers and Inquisitions / Vault / or other guides is not enough. With Musa's coaching and advice, I landed several top offers in investment banking as a business school student. I recommend him enthusiastically and without any reservation. -- Pete (senior analyst, purchased three mock interviews)
Wall Street Oasis has done a great job preparing me for the questions and structure of potential interview. My mentor shared his personal work experience to give me more knowledge about the corporate development group. Also, he stayed with me during the entire process by providing offer negotiation and communication strategies. I truly appreciate Wall Street Oasis' help. -- Zhu (assurance staff, purchased three mock interviews)
As an engineering student at a non-target school, landing a front office summer analyst position seemed unlikely. However, I decided to purchase a 3-hour package from Wall Street Oasis hoping that this would be a wise investment in my future. By speaking with the WSO Mentors, I was able to get valuable insight from three very successful individuals.

They taught me unique ways to get noticed by brand name firms, since finance recruiters do not come to my campus. They helped me better understand the intricacies of accounting and valuation. They also gave me the confidence I needed to succeed during my networking trips and interviews. With their help, I was able to receive multiple front office offers from top firms. I am very thankful for all of their help and highly recommend each of them! Joining the Wall Street Oasis Mentor Program is a very smart decision for anyone serious about landing a summer internship or full-time position on Wall Street.

Thank you all for your help! I really appreciate all of your insight and advice. -- Spencer
Thanks for the mock interview once more, I found it really useful. I'm just e-mailing to give you an update: I got the job and just signed my offer so I'm really looking forward to a summer of learning the commodity trading business. -- M.A.
The mock interview definitely helped. Specifically, addressing the question about long term and short term career goals, because that came up. Also being able to drop little things in the conversation like generation stack I think helped add credibility. By getting all hardball questions from you, it made the interview itself seem easier. -- Avery C.
Ivy & Patrick,
Just wanted to give you a heads up that my mentor has been fantastic. He completely went above and beyond all of my expectations. He introduced me to friends working at other firms and his introductions were enough to get me a final round with Centerview and some helpful informational interviews with JP Morgan's TMT group.

He is always willing to answer my emails and questions and he's my go-to person for getting advice during the recruiting process. For internship recruiting, I had a peer group at my school to get for help, but full time recruiting left me without a group of people to fall back and get good advice from. For this reason, I'm especially glad about the advice that I got from him during my full time recruiting process. He's genuinely one of the most helpful people I've met in my career. Overall, I am very pleased with my coaching purchase from WSO. It was worth every penny. -- Neil
You are amazing! I just finished the interview and it's great! I was asked all the questions you have prepared me and didn't ask any technicals. Questions asked: strength and weakness, view about market, what do you do outside of work, self info, why finance, why hedge fund, location preference, how my writing skill sets are.

From his reaction, I think he likes my answer. He told me that next round would be 3 or 4 people in office interview with other investment analyst. And final round would be 2 people last.

Thank you so much for helping me prepare. It's so useful. I wouldn't be able to behave so well without your help. -- K.F.
Thanks for all the help throughout the process. I got a summer offer from AB. So right now I have two offers from AB and XY in NYC. My YZ interview is this Friday and my BC interview is next Friday, both in SF. I will hold off till I finish all my interviews before I make a final decision. I remember what you said about banking on the east vs west coast. -- E.K.
I just wanted to let you know I received offers from my two top choices: Principal Transactions at Maccquarie and TMT at UBS. Thank you so much for all of your help!. -- S.N.
I just wanted to thank you again for all your interview prep help. I ended up receiving and accepting an offer with Perella Weinberg Partners for the summer. Your feedback and technical guidance leading up to my interviews were invaluable. -- B.M.
I'm really touched and felt I made a lot of progress after speaking to my mentor. He was candid, straightforward no bullshit approach not only saved time, but put a lot of perspective on my answers. Honestly, he had been the best mentor I could have asked for, my friends and colleagues didn't do much to improve me like he did. -- K.D.
How are you? Hope everything's going well with you! I've just been placed at Citi's Sponsor Finance in Manhattan New York! The role is finance analyst. A massive thank you again for everything and hopefully see you soon in [redacted for anonymity]! -- SY
Hope you have been doing well. Just wanted to thank you for giving me an hour of your time last month. I managed to secure an internship with Barclays over the summer. The stuff we practiced came up in the interview and I nailed it thanks to you. Really appreciate it. Regards. -- O.M.
1 Hour Session
$199
Personalized Mock Interview or Career Advice
Actual Professional in Your Target Industry
Most Popular Option to Start
3 Hour Package
$499
Personalized Mock Interview and Career Advice
Actual Professional in Your Target Industry
Great Deal - Save $100 vs Buying Hourly
5 Hours + Resume Review
$999
Personalized Mock Interview and Career Advice
Actual Professional in Your Target Industry
Best Deal - Save $200 with Free Resume Review