(3/4) Undergrad Review: Fisher Futures - OSU

IB
Points)
on 7/9/12 at 2:15pm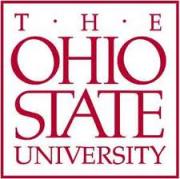 A few weeks ago I posted about how public universities are developing a growing presence on Wall Street. In that post, I highlighted four undergraduate programs that have earned an upstanding reputation for job placement. Over a four week span, I will give you guys a better understanding of each and the benefits of joining them.
Fisher Futures is an investment banking program offered through the Fisher College of Business at The Ohio State University. Arguably one of the better i-banking programs in the country, Fisher Futures essentially guarantees you an internship following your junior year. Coupled with valuable technical skills, the program offers extensive networking opportunities to its undergraduate members. From what I have heard, the only downside to the program is the amount of students selected to the program each year (10-15). However, this makes the program much more competitive and prestigious throughout the campus and community.
For the most part, the Ohio State alumni are very active in recruiting "their own" to i-banking positions in both New York and Chicago. That being said, although the alumni network is good, other Big Ten schools such as Penn State or Michigan have stronger ties to the street and may be better undergrad options.
See also, Fisher Futures and comparison between PSU vs. OSU vs. Mich