Atlanta Monkeys: where should we hold a WSO meetup?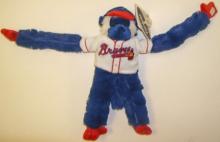 Following in the tradition of every other major city It'd be great to get a WSO meetup planned in Atlanta soon. I have a social chair that would like to be the host, he just wants some help figuring out a location. What are some ideas for where to hold a meetup/happy hour? (we're thinking to hold in sometime in early December)
Criteria:
Easy access for those coming from financial district
Not too crowded / loud around 7-9PM on Wednesday or Thur night
Has a good meeting area / table / bar area that can accommodate 5-10 people
+ if they have a happy hour going on, good drinks, good service
+ if it is an all-ages place so some college students can attend as well
The WSO Advantage - Land Your Dream Job
Upcoming Events
Nov 29 2015 - 8:00am

to

Nov 30 2015 - 8:00am

Nov 29 2015 -

4:00pm

to

5:00pm

Nov 30 2015 -

8:00pm

to

9:00pm

Dec 2 2015 - 8:00am

to

Dec 3 2015 - 8:00am

Dec 2 2015 - 8:00am

to

Dec 4 2015 - 5:00pm
Poll
Long term, which career path interests you the most?
Accounting
1%
Asset Management
10%
Commercial Banking
1%
Consulting
4%
Corporate Finance / Strategy / Development
9%
Entrepreneurship
6%
Equity Research
3%
Fintech
2%
Hedge Fund
18%
Investment Banking
9%
Investment Advisor / PWM
1%
Private Equity
16%
Prop Trading
2%
Real Estate
6%
Sales & Trading
3%
Venture Capital
6%
Other Finance Role (academia, non-profit, government, legal, etc)
1%
Other - Non Finance
2%
Total votes: 1201