Earnings Season: What It Is and What It Is Not

Points)
on 7/19/12 at 11:00pm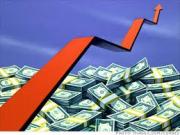 As second quarter earnings season gets underway, many of us are closely following the hype surrounding each day's earnings reports. It's easy to get swept up by the wave of analysis as pundits use the latest data to make dire predictions for the future. For the sake of our sanity, it's important to remember what earnings season is and what it is not.
Earnings Season is...
Ideal for trading. As rumors and information flood the market, Earnings Season can benefit traders who correctly anticipate a company's earnings results. There are even traders who focus on trading only during Earnings Season and pull out of the normal day trading routine during the final days of the quarter. For better or worse, the spotlight is on these stocks during Earnings Season, and many traders are happy to go along for the ride.
A way to gauge the overall strength of the market. Earnings Season provides an important snapshot of Corporate America health. How negatively has weakening global demand affected the bottom line of these companies? Which sectors are in good/bad shape? This quarter, only three sectors are expected to see earnings expand—industrials, tech and consumer staples. The worst expected sectors? Materials and energy.
Earnings Season is not…
A good reason to radically shake up your portfolio. Think of Earnings Season as a (very publicized) checkup at the doctor's office. A company may be in a little worse shape than the last time it was examined, or it may be even healthier. Unless a company's earnings plummet and don't look likely to bounce back, or unless its results have consistently been falling short of expectations, most long-term investors should take Earnings Season with a grain of salt. At the very least, try to resist the urge to buy or sell immediately after earnings are released (unless you're a trader, of course).
Always accurate. On the one side, Earnings Season is important because investors get to see how and where a company grew and contracted. Yet much of the hype remains focused on analyst expectations and whether a company fell short or exceeded them. The problem is, these consensus estimates are not always accurate. I'm going to steal an Investopedia quote here: "Remember, the consensus estimate is basically an aggregation of individual forecasts. It may not capture what the best analysts thing about a company's prospects."
Unbiased. Companies take great pains to ensure their numbers are on target. What investors' forget is that companies sometimes "manage" earnings to hit analysts' numbers. "For instance, a company might try to boost earnings by recording revenue in the current quarter while delays recognition of the associated costs to a future quarter. Or it might meet quarterly estimates by selling products at a lower price at the end of the quarter. The trouble is that managed earnings of this kind so not necessarily reflect real performance trends. Investors should try and spot these kinds of tricks when assessing how quarterly numbers match up with estimates.
Of course, there is something to be said for a company that consistently beats earnings expectations. In the 90s, Cisco's share price ballooned as it beat Wall Street's earnings estimates for 43 quarters in a row.
Most people already understand these things, but it's good to remember to have some perspective and look beyond the numbers when reviewing a company's earnings performance. Will this earnings report affect the company's potential 5 years down the road? When we do this and take a step away from the noise of the market, we will be saner and more profitable.
Which company's earnings results are you anxious to see?
See my WSO blog
"The only thing that interferes with my learning is my education." Albert Einstein