"Hope For The Holidays" To Get Better Pay In 2013

O
)
on 12/23/12 at 3:30pm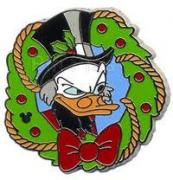 During 2004-2008 employees saw compensation levels across the nine largest IB outstrip revenues but in 2012, executives are now more focused on investors than rainmakers. They have endured two axed CEO's, incurred losses as HFT and dark pools take over trading, scurried to comply with a sea of regulations, become entangled in high-profile scandals, taken a hatchet to bonuses, and waged a small war against it's own employees. However, hidden within the brokerage divisions of IB's there may be a silver lining for increasing compensation in 2013. FINRA has a plan to approve a requirement to disclose sign-on bonuses which may have the unintended effect to, "…put brokers in the driver's seat when it comes to negotiations," says Mark Scheffler, Founder of Appleton Group Wealth Management. Read more to learn how to beat shrinking IB pay by leveraging-up as a broker…


The "hope for the holidays" is exclusive only to brokers at the 14 major houses should they decide to switch firms they may be able to negotiate upwardly for that sign-on bonus. The plan if passed and approved by the SEC next year is intended to protect clients against brokers pushing products in exchange for incentives and to have them fully disclosed. Incentives such as "forgivable loans" are a bonus that must be repaid if the broker leaves the firm before a specific time period. It's designed to lure rock star competitors by promising up to seven figures! Further, according to Robert Moore, President and Founder of Institutional Capital Management Inc.,

A typical broker may change firms five or more times over the course of 25 years...each move offers a chance to push for a sign-on bonus."


So here's how it would work. Let's say I'm a broker at MS of three years, in the top 25% of sales, and I want to move up and out in pay and title...I'm thinking GS. It just so happened that we hired an ex-Goldman broker who left for personal reasons and we're pretty similar in seniority but I have better numbers. I could then go to FINRA or the SEC to look up their bonus package for both tenures. Now, when I finally land that interview at GS I can use this knowledge to drive a hard deal and then afterwards I can go to BACML and ask for a bit more because if Goldman wants me then BACML is going to have to outbid its rival. Think of it as having the entire dealer's price list when shopping for a vehicle, at least in theory.


However, Jordan Schultz, Executive Vice President at Leitner Sarch Consultants Ltd. disagrees about its potential effectiveness and thinks the plan is unlikely to give brokers any added advantage and that the amount firms pay for sign-on bonuses quickly becomes common knowledge on the street. Further he says,

Most guys know already what the other guy's getting, so it's not like it's a trade secret."
Also consider the possibility that…
• Firms may use the broker's transition package to lobby clients not to leave
• Clients may be wary of staying with brokers who earn high bonuses
• If clients look online for infractions then they're likely to look at bonuses


With that said, what's your opinion monkeys...is there potential for brokers to capitalize on bonuses if FINRA's plan is passed?
If not, do you think...2013 will still be doom-and-gloom for all IB employees?
Who Am I? | See what GMngmt is all about at About.Me