Life and Times of a Consultant – A Story from the Road

CO
Points)
on 7/6/12 at 6:30am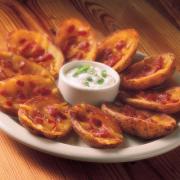 I have been shipped off to a crappy part of Asia for an indefinite amount of time. Such is the life of a consultant. I missed my post last week and have been a bit uninspired this week. Earlier today, I proposed to my coworker that if he writes down his best story from the road in 400 words or less I would post in on the internet. I have edited it down the best I can, but it's still a bit long. I like this guy, but I have done no independent verification of this tale. So grab the popcorn, it's story time. I hope you enjoy.
<!—break-->
"My best story begins on one of those trips you always hear consultants talking about. I had been shipped to rural Wisconsin with only a manager for a quick week long job. This place was Starwood-less and the nearest chain restaurant was in the next town over. I was ecstatic by checkout time on Friday morning. However, my day went South around 2:30pm when my manager pulled me aside and informed me that we were going to need to stay another day. The client wanted more work and wanted to pay.
As we finished up around 7:30pm that night, I decided I was not going to let this perfectly good Friday night go to waste. Without even a stop at the hotel, I took my Hertz-limo to the Applebee's in the next town 25 miles away. I was chatting up a couple of the locals around me over a dinner of potato skins and way too many beers. The bartender was taking more and more interest in the "foreigner" at the bar as the night progressed. By the end of the night, things had gotten as far as me trying to buy the entire restaurant a shot. There's nothing like watching a waitress bring a family of four two bright red shots…
At closing time (I reckon it couldn't have been past 11), I realized I was either facing a terrifying journey on country roads in a rental car, or I was going to have to find another way home. Fortunately, the bartender was nice enough to offer me a ride home. As we pulled up to the Holiday Inn, I did what any single, warm-blooded, smashed male would do and jokingly invited her up to my room. Before I knew it, we had parked and arrived at my 2nd floor palace.
After getting Applebee's bartender situated on the bed, I jumped up to take a quick pee. As I opened the door, I knew something was amiss. The water in the toilet was slowly careening over the edge of the bowl on to the floor and the color of the water was far from clear. The smell made me wretch and I knew I needed to take care of things in the bed quick before the bathroom monster scared away any chances of saving this trip.
Things seemed to be going well until Applebee's waitress sat up and asked "what's that smell?" By this point, the smell was overpowering to the point where I can't imagine what she must have been thinking. She turned on the light and before I was able to explain, was dressed and out the door."
Anyone else have any epic tales from the road to share? I will dish out some SB's if anyone has an awesome one to tell the WSO kiddies.
!—break-->