Tech News That You Should Know - The Good, Bad And The Ugly

CF
Points)
on 8/25/12 at 12:30pm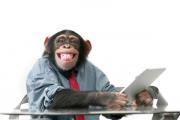 It seems like tech news are dominating the headlines lately. It's been quite a year for tech, but it's just getting started. There are 3 stories that I want to touch on:
1. Hot new products! It's clear that many of these companies are trying to take part of Apple's highly anticipated releases.
Here's an update from CNET:
August 29th: Samsung's Galaxy Note 2 Smartphone and Sony has updates on their tablets and TVs
September 5th: Nokia and Microsoft talks about new Windows Phone
September 6th: Amazon is probably announcing a new Kindle Fire
September 12th: IPHONE 5!!!! ..and maybe a smaller tablet
September 13th: Nintendo talks about WiiU
Which of these product announcements are you most looking forward to? Are you excited for the iPhone 5, or has Apple lost its touch?
2. A win for Apple is a win for us? While some of these news would be exciting for consumers, Samsung is suggesting that their lost in trial to Apple is a loss to consumers. Yes, Samsung lost their bitter patent struggle, which will be the subject of multiple appeals. Some may disagree with Samsung that this is consumers' lost. Quite the contrary, designers may need to create much different and creative products to avoid Apple's "touch and feel" to compete. Besides, creativity is killed when patents aren't protected. I'm going with this argument.
What do you think? Is this ruling good for consumers and the industry overall, or does Apple overstep its bounds on patent infringement?
3. Tin is the new blood diamonds For a bit of a buzz kill, the cover of Bloomberg Businessweek features a story titled The Deadly Tin Inside Your Smartphone, which describes the dangers that miners face in Indonesia. Why does this matter? Thousands of miners extract tin that is used for soldering in all electronics, including tablets and smartphones. They work with nothing more than an axe and a bucket, and barefoot too (have you ever walked a rocky beach?). The article also describes a story where a wall of rocks crushes a father of two, and a mining related death happens almost once a week, and rising. What makes Indonesia so special is that about a third of all tin mined in the world comes from one of their island Bangka, which is a driving force for their economy.
Two of Asia's main solders derive their tin almost all from Indonesia, and then supplies Foxconn (Apple's manufacturer) which has their own questionable work-safety standards. To be fair, Foxconn has factory standards above their competitors (which isn't saying much) and it seems that due to recent publicity, both Foxconn and Apple are working towards even better standards.
I'm not saying we should boycott electronics, which is clearly impossible, but I hope we at least consider the implications of our increasing appetite for such devices. Not to mention, tin is carcinogeous and excavations has "wrecked the landscape", causing irreparable damage to the environment . However, I believe as Apple reaches closer to a trillion in market cap, this issue will be more difficult to ignore, and Apple may succumb to public outcry. Is tin the new blood diamonds?
What do you think? Does this story change the way you think about purchasing electronics? Apathetic? Do you think anything will change after this story?
.