The Global Obesity Time Bomb

CF
Points)
on 7/28/12 at 4:30pm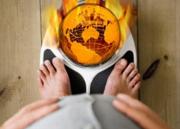 Global obesity is an underestimated threat, and not just in developed countries. Difficult to take seriously, when all you hear about is destitution in famine strict nations and the difficult weather patterns that's been causing crop prices to spike recently. In addition, distribution of food around the globe is clearly inefficient; many consume too much while others are surviving on less than a dollar a day.
In recent news, Mayor Bloomberg's attempt at banning large sized soft drinks may seem trivial to some, but there's a legitimate concern when you look at the whole picture. According to an article by Bloomberg Businessweek:
From 1980 to 2008, according to the World Health Organization, worldwide obesity rates almost doubled. A recent study in the Lancet medical journal concluded that in 2008, about 146 million adults globally were overweight and 502 million were obese. Around half of the adult population in Brazil, Russia, and South Africa are overweight and about 8 percent of all African adults are obese. According to the Lancet study, the worldwide health cost attributable to obesity and its consequences added up to 36 million disability-adjusted life-years (a measure of healthy years of life lost to a disease).
The investment community is increasingly aware and opportunistic of this global epidemic. The key industries that would profit are food, pharmaceuticals and healthcare, commercial weight loss, and sports equipment. In another article by Businessweek:
The report by the BofA Merrill Lynch ESG (Environment, Social, and Governance) and Sustainability team identifies that efforts to reduce obesity is a "megatrend" with a shelf-life of 25 to 50 years. It charts the rise of obesity globally and the ballooning costs. BofA Merrill Lynch analysts across several sectors have collaborated to identify the sectors and companies developing long-term solutions.
Can these companies tackle obesity, or is it more of a cultural problem? Are any of these industries on your investment radar? Can the government make effective regulations, or does ANY type of regulation on our food choices deemed inappropriate?