The Money Leagues (Part 5): Player or Personality?

Points)
on 8/16/12 at 4:30pm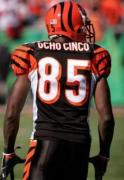 Professional athletes are some of the highest paid people in the world. Yes, they even make more than bankers. Why? Because their abilities are in high demand. Athletes are needed not just by sports leagues and teams, but also by marketers, non-profit organizations, and fans. A player's pay is determined by two things, performance and personality.
The highest paid athletes are able to leverage both of these traits when signing contracts. A Tim Tebow who is atheist, shy, and mean is not worth nearly as much as the friendly religous Tim Tebow we know and love (or hate). Let's look at at Tiger Woods, earning $59.4 million last year. $55 million of that was from sponsorship and endorsements. These companies are using Tiger as an advertising campaign. Why? Because even if he is doing bad, Tiger will be talked about. Some of the largest crowds at golf tournaments aren't following the leader, they are following Tiger. His personality (which has something to do with his prior ability, and sex scandal) brings in the crowd, and the crowd brings in the money.
Keep the thought of the crowd bringing in money in your head during this post. If you learn or remember one thing from this post, make it that. Before I get back into the Player vs. Personality analysis, we should take a look into one very interesting type of athlete, rookies.
In the major American leagues, rookie athletes face a maximum salary. This was done primarily to protect teams from having to spend excessively in order to lock in top draft picks. Rookie athletes are a gamble. Yes, they did great in high school and/or college, but you can never be too sure how they will fare in the big leagues. Because younger players are locked in low paying contracts, some teams are also able to create winning teams with a total salary well below the cap. This helps low revenue teams compete within the league (this is why the Yankee's lose to teams with $50 million in salaries), and remain profitable. With the rookie exception out of the way, I will now discuss the player vs. personality argument.
Player
No one goes pro by being an okay player. Regardless of week to week performance (or how much you hate a specific player) these athletes are the best in the world, and they get paid for it.
In team sports, it is sometimes hard to quantify an individual player's impact on a win or loss. Even if their team loses, they still get paid. But, in sports like golf and tennis, if you don't win, you don't get paid. In these sports, a player's personality develops as they win and/or get better. No one enjoys watching a tennis player who has never won a professional match. Rafael Nadal and Roger Federer have been able to develop a personality (and therefore earn more $$$) because they have won, and won a lot.
Players in the four major leagues also get paid for this. As a rookie contract (often 3-5 years) expires, that player now has considerable experience, and, in some cases, all-star stats. These players are able to negotiate considerably higher contracts during free agency or arbitration. My favorite example of a player who has done this is Justin Verlander. In 2010, he earned less than $7 million a year, despite being one of the best pitchers in the league. After negotiating a new contract, he now earns $20 million a year through 2014, which is still cheap according to some.
Personality
Is your favorite player simply the best player? Or do they have something else, something different, that makes you want to watch? Will you now watch the Broncos because of Peyton or the Jets because of Tebow?
The star power of a player makes a huge difference in their value, and their pay day. Sure, Peyton Manning is (was?) an amazing quarterback, but he didn't to where he is by simply throwing the football. He is one of the most televised NFL players out of season, because of his commercials. Peyton is the marketing tool that other players wish they could become. He has sold Mastercards and DirecTVs to millions of Americans, and has done it while making you laugh (Peyton on SNL). Don't get me wrong, Peyton gets paid to win. A part of his contract salary is based on the fans who love him, even if he loses. How valuable is 100,000 fans of Peyton who will now watch Broncos games (*substitute any number for 100k)?
Player or Personality?
But what about Boxing? The two highest paid athletes in the world are boxers. Boxers get paid for fighting and then a whole lot more if they win. Some boxers are even their own promoters/event managers, and get to keep that part of the fight money.
In my eyes, boxers have had the most success in milking pay for performance and pay for personality. They fight two times per year, maybe. That is a lot of time spent hyping yourself up, and prepping for a big payday. Manny Pacquiao has not only earned several big paydays, but is a member of the Phillipines' House of Representatives. Can you get much more star power than that? And yes, I am waiting for a professional athlete to be elected Governor of California and then POTUS.