The (Possible) Risk of Deflation
Points)
on 6/10/12 at 2:30pm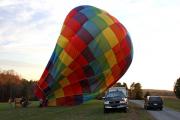 In the news nowadays, you may often hear worries about the United States heading towards a deflationary period. However, these concerns are not entirely new as they were also echoed in 2009, 2008, all the way back to the brief recession in 2001. Still, many people believe that even after the end of the recent Great Recession, the U.S. economy may experience deflation in the near future.
From our economics courses, we learned that deflation is defined as a decrease in the general price level of goods and services (or to put it in simpler terms, when the inflation rate is below 0%). With the slow growth and job creation in our nation's economy, there's a chance that the general price level will start to fall as it did at the end of 2008.
Five indicators that deflation might occur in the U.S. :
Falling Oil Prices - Brent crude, a type of light crude oil, fell 22% since March 1st to around $99 per barrel (See corresponding graph in article). Furthermore, some market analysts believe that the economic slowdown in Europe and China will reduce the global demand for oil and petrochemical products.
Declining Prices of Other Commodities - The Consumer Price Index, as measured by the Commodity Research Bureau, is also down 7% since March 1st.
Large (Negative) Output Gap - In the last couple of years, the U.S. has experienced a relatively large output gap compared to the early 2000's. For those unfamiliar with the term, the output gap is the difference between what the economy is capable of producing (potential GDP) and what it's actually producing (actual GDP). According to the linked article, the output gap is cited at 5.5% of GDP, which means that resources such as machinery and labor are being underutilized. To clear any confusion, the article should have mentioned that this output gap is a negative output gap since the formula for output gap is actually:


(Actual GDP - Potential GDP)/Potential GDP

Dropping Yield Rate on Treasury Bonds - Bond prices move inversely to its yield. Thus, when investors buy up treasury bonds with a 10 – year maturity date, prices are bade up and the yield falls. During this past week, the yield on 10 – year T-Bonds fell to 1.46%, the lowest ever in U.S. history. To get a better idea of how rapidly the yield rate has fallen, the yield was over 3% just last July, when investors were more concerned with potential inflation.
Decrease in Government Employment - In previous periods of economic sluggishness, government employment usually remained steady. However, since the end of the recession, federal, state, and local employment is down 2.7%. In addition, given today's political climate, it seems unlikely that the Obama administration will act on a new spending policy to stimulate growth and prevent the economy from deflation.
So, what will deflation mean for the U.S. economy?
Well, initially, consumers may have access to cheaper goods and services. However, according to macroeconomic theory, persistent declining prices will result in falling profits, pay cuts for employees, layoffs, and more defaults on loans by individuals or companies.
A prime example of deflationary effects can be seen with Japan, which has struggled with deflation since the early 1990's. Even with aggressive monetary policy, the country has experienced economic stagnation for the last two decades.
Despite these signs pointing towards deflation, many believe that outright deflation is still unlikely. Based on its analysis of trading in Treasury inflation – protected securities, the Federal Reserve Bank of Atlanta puts the probability of deflation at around 14% in the next five years.
According to Federal Reserve Chairman Ben Bernanke, in his recent address to Congress,

deflation is not at the forefront of his concerns.