The Weekend Wrapup 11.12.11

Points)
on 11/12/11 at 6:44pm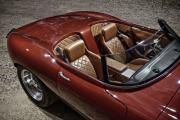 Americas:
• US indices were in the black this week with the S&P up almost 2%, the Dow up 2.2%, and the NASDAQ up 2% as well. Brazil's BOVESPA also posted gains, up 2.1% after several sessions in the red. Canada's TSX also ended a volatile week up 1.4% while the Mexican Index gained 2.4% after falling sharply earlier in the trading day.
• Things are looking up with the holidays right around the corner; consumer sentiment and spending are on the up, same with exports, home refis and purchases, while unemployment numbers and mortgage rates fall some more.
• Don't be so stoked though; homeprices continue to fall as defaults and foreclosures trend higher and higher. Business sentiment is also at a low while inflation, among other worries, remain fairly elevated. But hey, we got the "supercommittee" to get us out of this right?
Europe:
• European shares also rallied with the FTSE up almost 2%, the CAC up almost 3%, while the DAX ended the week up 3.2%.
• Eurozone bond yields are looking pretty sexy, if you're Milos from A Serbian Film. Compared to Bunds, French yields are double, Belgian yields are 275 bps higher, and Italian bonds are over 560 bps higher. Spain isn't far off as well.
• The SNB is sticking to its guns and are at the ready to produce the Swissie's further devaluation. Labor unions in the country have been strongly lobbying for the cap to be raised to 1.40 (it's at 1.20 now) against the Euro for the past few months now so this, coupled with deflationary worries should the Franc retain its "strength," adds a whole lot of color to the ongoing currency wars.
Asia:
• Asian markets were volatile as fuck but mostly ended the Friday's trading in positive territory. The Nikkei dropped 3.3% for the week, the Kospi down 5.2%, while Shanghai and Hong Kong were down 1.87% and 5.25% respectively. Australia however ended the week on a more positive note, up 15 points.
• Reports are saying that the BoJ unleashed ninjas in the FX markets the week after the official Yen intervention. Marc Chandler noted that there is evidence of this but added that it's impossible to verify. The BoJ is currently denying any covert intervention missions they may have ordered, I would too if I saw where JPY/USD was at the moment lol.
• Chinese numbers came out this week and showed that inflation figures are on a distinct downtrend. Currently slightly above 5%, figures show that it might drop below 4% by early 2012 and sort of confirms the soft landing scenario most were hoping for. Was Chanos wrong?
That's it folks, here my clip of the week:
Is that the sexiest thing on wheels or what? Goddamn I wish I had Clarkson's job.

Have a good one WSO.
People like Coldplay and voted for the Nazis, you can't trust people Jeremy