Twitter Hedge Fund Returns

Points)
on 9/3/11 at 11:58am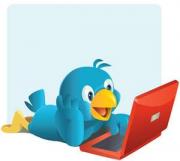 Though using Twitter to aid in stock picking is by no means a new method, institutional investors have yet to become major backers of the strategy. Well, Derwent Capital's new hedge fund does just that. The brand new Twitter tracker returned 1.85% in its first month of operation, beating average hedge fund returns of 0.76% and the S&P which fell 2.2% in the same period.
It works by analyzing tweets at random, at categorizing them in different moods like "happy", "sad" etc. After performing analysis on almost 10% of the available tweets, the technology powering the fund makes predictions about the direction of the market. The initial research shows that the algorithm has been able to predict the movements with almost 88% accuracy.
Some of you guys are getting a good laugh right now, since I know there were quite a few proponents of the idea when we first spoke about it in December of last year. Now that the fund has launched and done well in a pretty tough month, what do you think the ramifications will be for the industry going forward?
We have certainly beaten the end of trading vis-a-vis high frequency trading topic down into the ground, but I actually think this Twitter tracking strategy may do more to alter investment strategies than anyone or anything that has come to Wall Street since J.P. Morgan himself. After all, life's so much easier when you don't have to do anything original to get a benefit, isn't it?
What do you guys think? Do you think Twitter will eventually become the world's foremost financial advisor? It certainly does seem a lot easier for investors to check "what's hot" for their stock picks than to actually do some thought and analysis themselves. Where do you see the Twitter fund a decade down the road?