JPMorgan Chase
Return to Company Database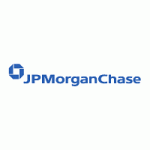 Industry:
JPMorgan Chase (NYSE: JPM) is one of the oldest financial institutions in the United States. With a history dating back over 200 years, here's where they stand today:
-a leading global financial services firm with assets of $2.2 trillion.
-operates in more than 60 countries.
-has more than 240,000 employees.
-serves millions of consumers, small businesses and many of the world's most prominent corporate, institutional and government clients.
-a leader in investment banking, financial services for consumers, small business and commercial banking, financial transaction processing, asset management and private equity.
-stock is a component of the Dow Jones Industrial Average.
Location:
Headquarters
270 Park Avenue
New York
,
NY
,
10017
United States
Phone: 212-270-6000
Fax: 212-270-1648