Blossom Investment Management
Return to Company Database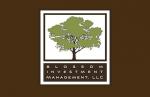 Industry:
Blossom Investment Management is a California-registered investment advisor that invests in alternative energy resources and clean sustainable technologies. Blossom scours the globe to find industry-changing companies with leap-frog technologies that are socially responsible, environmentally conscious, rapidly growing and highly profitable.
At Blossom, we are committed to the principles of sustainability. We believe that companies that pursue sustainability goals are the ones that will change the world for the better. But they must be successful if they are to have an impact. That's why we evaluate companies by tough-minded investment fundamentals as well as sustainability criteria. We seek top quality companies, dominant market leaders that have strong business models, sound financials and astute managements with track records of generating revenue and earnings growth. These are the companies that will have the power to attract capital, reward investment and effect positive change.
Blossom is also committed to reinvesting a portion of profits it earns each year in social enterprises. The firm itself is in the process of creating Blossom Venture Foods, an education center where artisan food companies learn how to develop products and services using sustainable business practices.
Location:
100 Larkspur Landing Circle Suite 106
Larkspur
,
CA
,
94939
United States
Phone: (415) 925-0512
Fax: 866-680-3834