London Capital Group
Return to Company Database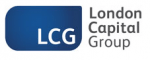 Industry:
London Capital Group (LCG) is a leading provider of online trading services. The business's success has been driven by its dynamic approach to the industry and by building a business model that operationally has no restrictions on scalability. This model has allowed the business to grow rapidly since the launch of its first online business, the financial spread betting service Capital Spreads, in 2003. Today LCG has over 70,000 clients and offers a wide variety of financial trading products and platforms for retail, professional and institutional investors.
LCG's parent company London Capital Group Holdings plc is listed on the London Stock Exchange and an established member of the AIM market. Our head office is located close to Liverpool Street at the heart of the City of London, the biggest and most diverse financial centre in the world. From here we concentrate on promoting our services across the UK and Europe as well as managing our global operations. We also operate subsidiary units in Gibraltar and Australia.
We are authorised regulated in the UK by the Financial Services Authority (FSA) in Gibraltar by the Financial Services Commission (FSC) and in Sydney, Australia by the Australian Services and Investment Commission (ASIC).
Location:
2nd floor, 6 Devonshire Square
London
,
EC2M 4AB
United Kingdom
Phone: +44(0)20 7456 7000