How should I email a previous employer to pass my resume to HR?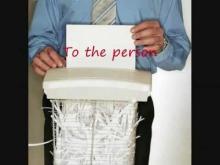 Hi everyone,
So currently there's a position I'm interested in at a company that I had an internship with. Now the problem is that, that internship was 4 years ago and I never kept in touch with the VP or MD. They did like me at the time and offered me a full time position after graduation but I declined because I wanted to get an accounting internship the following summer(yeah I know dumb move), which did not happen.
Anyways the past is the past and I can't do anything about that, back to this position that I'm interested in. I know my best bet to even get an interview is if they pass my resume along instead of me applying directly online, but I can't quite put my finger on how to approach them without sounding like a total user. Please Advise!
The WSO Advantage - Land Your Dream Job
Upcoming Events
Nov 27 2015 - 8:00am

to

Nov 28 2015 - 8:00am

Nov 29 2015 - 8:00am

to

Nov 30 2015 - 8:00am

Nov 29 2015 -

12:00pm

to

1:00pm

Nov 30 2015 -

8:00pm

to

9:00pm

Dec 2 2015 - 8:00am

to

Dec 3 2015 - 8:00am
Poll
Long term, which career path interests you the most?
Accounting
1%
Asset Management
10%
Commercial Banking
1%
Consulting
4%
Corporate Finance / Strategy / Development
9%
Entrepreneurship
6%
Equity Research
3%
Fintech
2%
Hedge Fund
18%
Investment Banking
9%
Investment Advisor / PWM
1%
Private Equity
16%
Prop Trading
2%
Real Estate
6%
Sales & Trading
3%
Venture Capital
6%
Other Finance Role (academia, non-profit, government, legal, etc)
1%
Other - Non Finance
2%
Total votes: 1190