How should I email a previous employer to pass my resume to HR?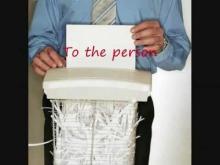 Hi everyone,
So currently there's a position I'm interested in at a company that I had an internship with. Now the problem is that, that internship was 4 years ago and I never kept in touch with the VP or MD. They did like me at the time and offered me a full time position after graduation but I declined because I wanted to get an accounting internship the following summer(yeah I know dumb move), which did not happen.
Anyways the past is the past and I can't do anything about that, back to this position that I'm interested in. I know my best bet to even get an interview is if they pass my resume along instead of me applying directly online, but I can't quite put my finger on how to approach them without sounding like a total user. Please Advise!
The WSO Advantage - Land Your Dream Job
Upcoming Events
Jul 6 2015 - 8:00am

to

Jul 7 2015 - 8:00am

Jul 6 2015 -

7:30pm

to

8:30pm

Jul 7 2015 - 8:00am

to

Jul 8 2015 - 8:00am

Jul 8 2015 - 8:00am

to

Jul 10 2015 - 5:00pm

Jul 8 2015 - 8:00am

to

Jul 9 2015 - 8:00am
Poll
What's your current monkey status?
In undergrad
36%
Recent grad, looking for work
7%
In a graduate program (MBA, MSF etc)
8%
Recent MBA/MSF or equiv graduate, looking for work
1%
Currently work full time in finance, 0-5 years
35%
Currently work full time in finance, 5+ years
3%
Currently work in another field
6%
Quit finance / left by choice / retired
0%
Recently laid-off from a finance position
1%
Other (in high school, actual monkey, etc)
2%
Total votes: 362