Would it be possible to switch internship roles?

Points)
on 1/13/13 at 11:31am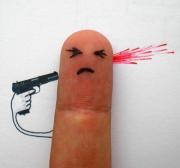 Basically, title.
Got screwed, and put into a relatively shitty role for the next six months. I stress the word "relatively." Obviously, I'm lucky to have received anything.
But how bad would it look, if I just asked another manager whether he would allow me to switch to his group (where I was originally promised to go)?
This is Corp. Fin. btw.
Tags: