Entrepreneurship for Corporate Decision Making
Points)
on 8/5/12 at 3:30pm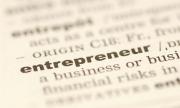 Typically, the longer a company has been in operations, the more rigid it becomes in its corporate structure. In other words, the company culture is more established and there is less room for innovation or creativity. This makes sense since if companies have done things in a certain way and it has worked out for them, there is less incentive for change. As a result, executives at these established companies do not need to get creative but rather devote most of their time to maintaining and protecting the company's current form of business.
However, according to Professor James Price at the University of Michigan Ross School of Business, thinking like an entrepreneur and applying the wisdom used by entrepreneurs to large organizations can actually help the organization's business run more smoothly and effectively. Below are 7 principles used by entrepreneurs in which large company execs should incorporate into their own line of work:
1. Be flexible
The analogy used in the article is "learning to ski with your knees bent." This allows you to adjust to change, which is something that entrepreneurs must do on almost a daily basis. Entrepreneurs work in a state of unpredictability – they know that there will be bumps along the way but they still have to operate within the existing conditions.
Corporate executives should also learn to be flexible and adapt to any situation – this can help them navigate challenges if anything unexpected happens in existing markets.
2. Learn from failure
As an entrepreneur, failure will be common. Chances are 50% of the original business plan will not prove to work. "Successful entrepreneurship requires getting comfortable with the idea of falling down repeatedly and springing back up each time."
If an established firm wants to grow, it needs to innovate and along with any innovation, there is always the unknown. If executives have experience with failure and learn from the failure, they should be able to run their business without being paralyzed by fear.
3. Accept the concept of "close enough"
Perfect doesn't always exist in entrepreneurship. The next best thing is "close enough" and to keep moving The entrepreneurial approach embraces this concept: try to work with customers at the very start, get something in the customer's hand even if it's not finished and just keep going until the product is refined.
4. Be comfortable with conditional backing
For many large companies, they need an entire budget to be approved up front. In entrepreneurship, nobody receives 100 percent funding up front. Rather, many entrepreneurs receive "milestone investing" in which investors give partial capital to fund only the next several months of activity and for certain goals reached.
Professor Price believes that the same concept should be applied to riskier ventures undertaken by established companies. Then, "less capital is committed, inevitable mistakes or discoveries are less costly and more easily accommodated, and the new business [still] remains nimble."
5. Keep in mind that business model innovation can be just as important as technology innovation
Sometimes, businesses can grow by just improving their business model (product/service mix, value proposition, channels, pricing) rather than by implementing new technology. For instance, Amazon was able to attract popularity by cutting out the retail middleman.
6. Think small
Now, this doesn't mean that entrepreneurs don't aspire to grow their business. Rather, it means that entrepreneurship often calls for small, inexpensive, rapid – turnaround experiments and trials.
The same should apply to large corporations. Many times, there is a "go big or go home" mentality associated with these companies. However, by testing and discovering what works for the company, it may go far with little capital.
7. Try to reduce risk
Many people view entrepreneurs as extreme risk takers. However, many of the most successful entrepreneurs are risk – averse and try to identify and reduce the amount of risk associated with the business.