Getting Old?

IB
Points)
on 8/9/12 at 6:30pm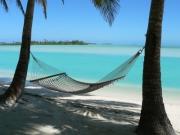 And again a year of banking here in London is over, everybody got their bonus numbers and from judging on M&I it has been worse than last year but not as bad as expected (arguably at some places it was pretty bad).
This is the summer time when corporates are on vacation, senior bankers have fled the town and most of the excitement has now moved to Southern France, Italy and other spots where there is a lot of sun, beaches and parties. Olympic games are over pretty much as well and it seems like the usual after summer will kick in soon, new first years arriving etc., quite the relieve.
I myself took the liberty to get out and away as far as possible, as like some of my fellow analysts I was close of going mental, given workload and finishing deals/ preparations before the summer. Now I got on a plane and flew out to Latin America to enjoy my life for some days/ weeks. Back in the days (even back a couple of months) I would use every single minute to meet up with friends, party go out and enjoy fine drinking and whatever resulted from that... I could not miss a single event and had to be right in the middle of it every time.
As I found myself getting some much needed rest I started to become lazy to go out that often, I want to relax, enjoy good food and have a sober conversation in my free time rather than some booze cruises.. Am I getting older and moving out of the college days/ first analyst years to become more balanced or is it just a sign of weakness and general tiredness following the past exhaustive months?
I start to see a lot of appeal in beach vacations, sleeping in, eating and literally doing nothing. Before I would sleep a few hours, get up and try to see/ enjoy/ experience as much as physically possible in the little time I had.
I am going on a rave this weekend but cant see myself running around the venue the whole day bouncing off to the music etc. excitement is just gone..
Dont call me boring (believe me I am not) but it seems like I am getting older or there is a general switch in preferences that I am experiencing at the moment (not to fond of that notion to be honest).
Anybody has some advice general input on the matter? Highly appreciate your discussions.
"too good to be true"