How to Win at Consulting (6/8): Clarify Deadlines, Report Proactively
Points)
on 7/12/12 at 5:30am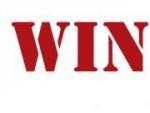 6) Clarify Deadlines, Report Proactively
You're at your desk working on some slides when your boss's boss stops by and asks you if you'd be able to help him with some quick research. He knows you're busy with your project, but there's nobody else around to help. You add it to your to-do list.
As you're sketching out the deliverable, your direct manager emails you and asks you to hurry up with the slides you're working on as there's a meeting at 3PM.
You've got an email open ready to send when the partner's secretary stops by and asks you if you could just...
...help find a ticket price because she's swamped today and needs to book tickets.
Approach A: You open up a travel website and quote the ticket price aloud to the secretary, send the open slide draft, then you move to the research. The secretary comes back with another question about the ticket price, your manager comes back with more markups on the deck to incorporate before the meeting. You stop with the research and pick up the slide edits. The clock is ticking.
You're midway through incorporating the feedback when the boss's boss comes by with more questions about the research and asks if you can go further in-depth on the research; this time it's urgent. You drop the edits and go back to the research, after all it's the boss's boss and this is important.
You check the clock, and now it's 2:45PM. You have unfinished slides, pending research, and your phone rings – it's your bank calling with a question about your change of address.
Your manager calls you on the other line and asks why you haven't sent the latest draft yet. You tell him you're working on it.
Approach B: You find the ticket price online and paste the information into an email to the secretary. You tell her aloud that you've sent it to her email. Done.
The boss's boss didn't mention exactly what he needed from the research nor did he mention a specific deadline, so you call him up and say, "Hi [boss's boss's name], I just wanted to quickly check the level of detail you needed and if it's all right for me to give you the research before 7 tonight."
He tells you all he needs is some key statistics with clear contextual explanations illustrating the reason behind them. 7PM is fine by him- he knows you're busy. You write down which you need to find and turn your attention back to the slides.
You print out the slides and proofread them, then send them to your manager. Done. While waiting for feedback on the slides, you locate the statistics your boss's boss requested, add explanation, and put them neatly on a slide. You send that. Done.
Your manager comes back with the next round of slide updates, which you can now focus on without any distractions.
Conclusion: When you're juggling multiple deadlines, you need to proactively identify what the deadlines are and report upward on your progress.
Firstly, your objective should be to produce things that are as final as possible. The guy in Approach A treated each request as a top priority because he wanted to impress everyone, but he burned too much mental energy shifting gears all the time. By being unable to distinguish between being busy and being productive, he wound up with nothing being really "complete."
The guy in Approach B did a few things very well. He a) got the ticket request out of the way quickly and emailed the secretary all the details she needed to finish it herself, b) found out exactly what the boss's boss wanted to avoid losing time on unnecessary back-and-forth, and c) focused on quality over speed with the slides with his manager.
Notice also that he proposed the deadline for the research. In doing these things, he got the small tasks off his plate quickly and bought himself more time to focus on the larger tasks.
You're always going to get more assignments, and you'll always have more surprise tasks to handle. If you can systematically clear your plate, you can minimize pile-up. As you build experience in consulting, you'll find that speed is a high priority, but it cannot be at the expense of quality. Therefore, show your value through the quality of your work. Managing this is one of the most important skills you can develop as a consultant.
That's all for this week, good luck out there.