Is Data Mining the Key to Preventing Violent Mass Shootings?

AM
Points)
on 7/25/12 at 5:00pm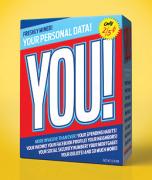 How much privacy are you willing to give up to keep people safe? This is an endless debate that has been waged since, well, forever. I'm sure you all are tired of it but I found it interesting that in the wake of the tragic Colorado shootings the debate is reawakening quickly. It's funny because I watched a show about Target the other night where it talked about assigning a unique ID to every customer and they can track your purchases, enough to target advertisements to you before you even realize you need something. Would you support the government using algorithms to scan every transaction in the US?
Apparently the NSA was shot down a few years ago in an attempt to create a monitoring program called Total Information Awareness. Essentially, a nationally effort to corral and monitor all transactional data looking for patterns to try and help prevent crimes before they happen.
The anguishing thing about mass-shooting incidents is that patterns are indeed present. The person usually has a history of causing alarm in people around. The episodes themselves typically begin with a personal setback—a divorce, a firing, an investment failure, getting kicked out of school. And preparations for mass murder certainly leave "signatures" in the "transaction space."
At some point I think data mining becomes self defeating. There is simply too much data and too many potential patterns and options that witch hunts are inevitable. Privacy, to an extent, is part of the issue. At want point are you giving up too much for ever diminishing returns among the massive amounts of data out there. I Imagine at this point with all the companies having your data and certainly the government collecting it in some form, this might already be a moot point.
Does it make sense to dp this? Heck, is it even violating your privacy considering multiple different companies already have all this data available? I find it very hard to think that we can quantify and prevent violent acts such as this in a meaningful way. Any thoughts?