Movie Premier Tickets for 7/13
ST
Points)
on 7/7/12 at 2:30am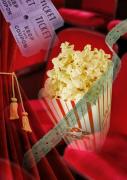 Hey guys,
I just got back from vacation and saw this. This is something primarily for the 4-Hour Work Week crowd on WSO, but after watching the trailer it would probably appeal to all of us on some level. The movie is I'm Fine, Thanks and the NY premier is next Friday night at the Tribeca Cinemas. Tickets are only $5, but there are only about 80 left. Might be a good time. Here's where to buy tickets:
http://imfinethanksnyc.eventbrite.com/
And here's the trailer for the flick:
Looking forward to getting back in the swing of things this week.
Have a great weekend.