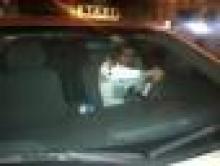 Do you think that Obama came back from the G20 looking worse for promoting the Keynsian spend-as-cure for a recession, or was it Miss Merkel, who was more interested in reducing deficits as a method for getting an economy back on track? It seems the press releases and official statements that came out of the G20 cut an impotent line down the center, simply promoting "balanced and sustainable growth," whatever that means. But, there was a marked division between Europe and the U.S. in terms of what kind of fiscal policy is best suited to soothe global economic struggles, so I ask ye, who's got it right?
And, while I'm at it, what countries in Europe will be next to default? Taking bets. Portugal?
Don't Miss This Awesome Related WSO Content
Upcoming Events
May 27 2015 -

7:30pm

to

8:30pm

May 28 2015 -

5:30pm

to

6:30pm

May 30 2015 (All day)

to

May 31 2015 (All day)

May 30 2015 - 8:00am

to

May 31 2015 - 5:00pm

Jun 1 2015 -

6:00pm

to

7:00pm
Poll
What's your favorite suit color for work?
Charcoal / Charcoal pinstripe
21%
Black pinstripe
5%
Brown / Brown pinstripe
2%
Gray / Gray pinstripe
9%
Navy / Navy pinstripe
61%
Other
2%
Total votes: 127