Starting up in Forex

ST
Points)
on 7/22/12 at 11:43pm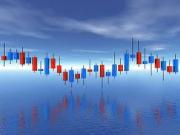 Equities are the center of attention among undergraduate students at my university but they never appealed to me the same way. I had a few trading simulations and opened up a brokerage account but it never really got my fire going.
I recently started looking into the foreign exchange marketplace. As a newcomer im spending time learning how the market works and trying to develop a strategy. The Forex.com simulation has been a pretty good platform for learning and executing on the knowledge. The next step for me is funding my account. Are there monkeys out there who are interested in Forex or have any tips?
I am trading when I see an opportunity, and besides doing pretty well its a blast.
Pros/Cons:
Pro: Its a global marketplace, you can trade virtually any floating currency almost every day 24 hours a day.
Con: You can lose your shirt while you are sleeping, even if you sleep naked.
Pro: No transaction costs!
Con: I got nothing.
Pro: Forex is macro data driven, if there is a large announcement or release coming in a currency then it will move and the results of the announcement can cause a spiral in either direction.
Con: You need to be aware of all releases and events on both sides of your trade (EUR/USD). This can be difficult to manage especially if you are working in more than one pair... or if you are invested in some crazy currency and can't find news.
Pro: Technical analysis really works! In my experience so far, Forex is a very technical driven market. If you pay close attention to the candlesticks and have your finger on the trigger you can make good money on price jumps.
Con: Being unaware of an economic release throws all technical's out the window and as mentioned above if you are trading some crazy currency you might not see the data release and you will lose your shirt while sleeping (This happened to me.. but at least it was still a simulation).
And lastly:
Pro: You can build yourself a trading bot to follow your strategy and trade for you 24 hours a day!
Con: You better not mess up...
Hopefully this sparks some interest in people who have not looked into the market before, I am really enjoying it.
Any veteran market participants have tips or resources for a newcomer?
How does this type of experience stack up in a job seeking capacity, will interviewers like this?
Any students or people who are not familiar with Forex interested? Or have questions?