Any important issue in banking?
O
Points)
on 7/1/12 at 7:45am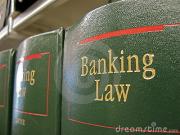 Globally financial firms have faced thousands of regulatory changes in the past year, but there are three prominent pieces of regulation that have taken the spotlight this year: Dodd-Frank Act, Basel III and Solvency II.
Other than these 3, are there any other monkeys out there that have other opinions on what will continue to dominate the global regulatory landscape in the upcoming years? (focus on the Asian market, if possible) together with their implications?
For those unfamiliar with the aforementioned regulatory changes, please refer to the following explanations:
Dodd-Frank:
a United States federal law that places regulation of the financial industry in the hands of the government. The legislation, enacted in July 2010, aims to prevent another significant financial crisis by creating new financial regulatory processes that enforce transparency and accountability while implementing rules for consumer protection.
http://searchfinancialsecurity.techtarget.com/definition/Dodd-Frank-Act
Basel III:
a new key capital ratio of 4.5 per cent, more than double the current 2 per cent level, plus a new buffer of a further 2.5 per cent. Banks whose capital falls within the buffer zone will face restrictions on paying dividends and discretionary bonuses, so the rule sets an effective floor of 7 per cent. The new rules will be phased in from January 2013 through to January 2019.
Banks will be required to triple core tier one capital ratios from 2 per cent to 7 per cent by 2019. This ratio measures the buffer of highest quality capital that banks hold against future losses
http://lexicon.ft.com/Term?term=basel-iii
Solvency II:
a fundamental review of the capital adequacy regime for the European insurance industry. It aims to establish a revised set of EU-wide capital requirements and risk management standards that will replace the current solvency requirements.
http://www.fsa.gov.uk/solvency2
(Extra)
Volcker Rule:
Trading restrictions placed on financial institutions. The Volcker rule separates investment banking, private equity and proprietary trading (hedge fund) sections of financial institutions from their consumer lending arms.
Banks are not allowed to simultaneously enter into an advisory and creditor role with clients, such as with private equity firms. The Volcker rule aims to minimize conflicts of interest between banks and their clients through separating the various types of business practices financial institutions engage in.
Read more: http://www.investopedia.com/terms/v/volcker-rule.asp#ixzz1zMyd596l
The Volcker Rule is an add-on to the Dodd-Frank Act and didn't come into effect until the end of 2011. Its main tenet is protecting consumers from high fees. The Rule restricts the amount banks can charge for debit card transactions. Banks claim that this will severely impact their overall revenues and are simply increasing other bank fees that are not subject to regulation.
A few of the largest banks, such as Bank of America, have started to implement new and higher account maintenance fees, with mixed results. In November 2011, Bank of America withdrew its proposed $5 debit card fee after substantial backlash from its customers. Expect banks to find new ways to quietly increase fees and charges in 2012.
Read more: http://www.investopedia.com/financial-edge/0112/The-Banking-Industry-In-2012.aspx#ixzz1zMzU5LxV