Apple showing shades of Grey?
Points)
on 7/16/10 at 2:00pm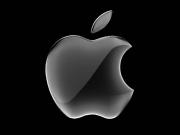 So today was Apple's big press conference that, for 3 million people, was as much anticipated as "The Decision". Apple's big fix for the iPhone 4: Free Cases. Is this a shaft to consumers or a company showing that they care about the consumer? I see it as some shades of grey considering Apple dodged the fact that it's their fault on several occasions.
I think a real fix would be to recall the phones and give people a refund or something where they can pick up a new iPhone once an actual fix is made (which apparently won't be until October). Sure it's nice that they are giving consumers cheap pieces of chinese plastic to put around the new phones, but wasn't one of the big "wow" factors the fact that it's a super slick phone with contemporary design? I switched from an iPhone to a Nokia E71 a few years back but I remember not putting one of those cases on my iPhone because it was a pain in the ass to pull out of your pocket when it rang.
What does everyone think? Good move by Apple's PR or is this the end of the line for Apple's perfect record? (post return of Steve Jobs record that is)