Currently an employee at a fortune 1000 company – Corporate finance - shady accounting practices
Points)
on 8/4/12 at 10:45pm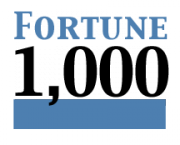 Currently an employee at a fortune 1000 company – corporate finance - shady accounting practices
Would like to get everyone's opinion on my current job
I work at a major company doing financial reporting – aka we have to report our financial status to corporate headquarters and I am in charge of that.
During my short stint I have been requested to:
- change the accounts receivable percentage, even though we have had trouble collecting 20% of our payments from clients, the head honcho aka subsidiary president wanted it lowered to 10%. Head office expects every subsidiary to hit a target % lower than 10%
- lower our daily payables to make us look like we have more cash than we actually do
- Explain we had a rise in expense in the millions through bulls**t reasons. Our company built a new factory site without getting approval from headquarters first. Therefore they have to hide new expenses in the millions.
Is this normal for a corporate finance Position? This is a major company everyone's heard of, and I'm surprised at what's going on.
Also since I just recently entered the company, I am starting to worry that I might be the fall guy aka the guy to blame, if everything comes to light. Thoughts? Comments? PMs welcome