Equity Cures

ST
Points)
on 7/11/12 at 6:33am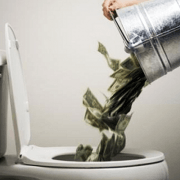 Hoping to open up a discussion on equity cures.
From my point of view one can see an equity cure as the right of the borrower / sponsor to buy their way out of a covenant breach. As such, which form of cure, from a lender's (or borrower's) perspective, do you prefer to see?
In one corner we have the cure adding to EBITDA and hence curing your EBITDA / net debt covenant (assuming there is one). We could also have the cure being used to repay debt as a mandatory repayment (and hence, curing most, if not all, covenants), and finally as an addition to cash balance, to sit there doing nothing but again curing most ratios with net debt involved. (if there are any other variants, please pipe up, always good to see more.)
I suppose the main argument is that if used to repay debt there is no future benefit to the company, its decline in cash flow or earnings that triggered the cure may continue, only to breach another covenant at some point. But, the interest burden may be decreased sufficiently to allow sufficient re-investment to generate future profits. But, as a lender you have some money back, at par, but do you want your money back? Are you trying to put assets to work / searching for yield in a place you thought you'd found some? If used as an addition to cash there is the possibility of future investment in earnings generating assets? This does, however, assume a basic level of competency on managements part. Or the cash could be applied, depending on the docs to a repayment via a cash sweep (which may or may not be 100% of excess cash flow)?
Or are all cures just pushing back the inevitable?
What do you like to see? Would be good to hear your thoughts.
.