How long have you been job hunting?

Points)
on 7/1/12 at 3:00am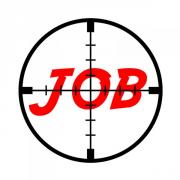 Dear Monkeys,
4 months ago, I was fired based on not meeting work performance of the company. This was a sudden shock and totally caught me blindsided. Since then I have applied to 200 jobs that actually fit my background. I have a created an Excel spreadsheet of how many jobs I apply per day and have been doing this since looking for a job.
Last month, I paid $250 to get my resume and cover letter professionally written. Yes, I know I paid a lot but I don't care. The resume and cover letter are SO MUCH better and it has given me an advantage (I like to think so). Just this month alone, I have received 4 phone interviews. For 3 of them, I didn't even receive an on-site interview (Yesterday, I got rejected for an AM position, and today I got rejected for an energy company). I'm still waiting for the last of the 3, which I feel good about, but I don't want to get my hopes up high.
When interviewers question me with "what happened at your last position?" (the one from which I was fired from), I say I wanted a change of industry or that it wasn't what I wanted to do. (This convinces them, because my background is in quant and me working for a tech firm, just doesn't do it)
So, my question is how long have you been looking for a job? BTW, 2 years ago I graduated from college. I'm not sure what I am doing wrong with my phone interviews? I answer the questions well and give supporting explaination.
How many more jobs do I have to apply?
Feedback and comments welcomed.
Thanks fellow Monkeys!
No contract means I have all the power. They want me, but they can't have me. - Don Draper