Municipal Bond Utility Company interview advice

Points)
on 6/6/12 at 9:38pm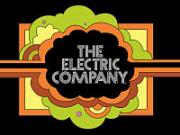 Hello all, I need to prepare for an interview with a municipal-owned utility, please help me out by recommending readings to help me do some homework. Here's the job description:
This position assists in the development and implementation of strategies for structuring X's $6 billion fixed and variable rate debt portfolio to minimize debt service costs. Participates in the management of overall risk profile primarily relating to variable rate debt. Responsible for record keeping related to interest rate swaps, caps, collars and related hedging instruments. Notional amount ranges from $750 million to $1.0 billion.
Responsibilities for the position are as follows:
Strategy, market surveillance and analysis of the tax exempt and taxable bond market:
• Participates in the recommendation of strategies to achieve savings for fixed rate debt.
• Monitor interest rates for impact of X's debt portfolio.
Debt management and structure:
• Assists in the recommendation of structures for fixed and variable rate financings.
• Performa financial analysis for pricings of fixed rate transactions.
• Monitor Debt Management Policy for compliance
Other financial and hedging instruments:
• Recordkeeping related to swap agreements and confirmations.
• Assist in the execution of swap transactions.
• Assist in the development of swap strategies.
Debt administration, reporting and accounting:
• Prepare data for internal and external parties on X debt and swaps outstanding.
• Swap accounting information.
• Disclosure update on swap positions and liquidity agreements.
Maintain compliance for interest rate swaps with debt policy and federal or state requirements.
Risk management, mitigation and internal control of managed processes.
Knowledge, skills and abilities
• General understanding of tax exempt debt structuring
• General understanding of the taxable and tax exempt bond markets
• General understanding of swaps and other hedging strategies for tax exempt issuers
• Solid communication skills for debt and debt related contracts including liquidity agreements
• Ability to communicate effectively in written material for reporting to management, or financial counterparties.
• Expertise in financial analysis concepts
If the glove don't fit, you must acquit!