Walgreens To Buy 45% Stake In Boots
Points)
on 6/21/12 at 7:24am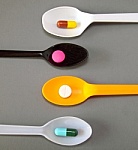 This one caught my eye as its something UK stores offer to remain competitive… have a pharmacy within their stores so consumers can buy their groceries and get medication. What doesn't make sense is how will adding a 'Walgreens' brand to the current Boots store make any difference? People will continue to get their medications how they normally get them anyway – won't they? The profit gained form the Boots stores will go to Walgreens but Boots have been/are suffering because more people are opting for supermarket medication.
Walgreen, which could gain full control of the company by 2015, can take advantage of Alliance Boots' operations in Europe and several emerging markets.
The deal will create one of the world's largest drugstore and pharmacy retailers
The deal comes as Walgreen faces weakness in its home market.
Will this mean they become closer to becoming a monopoly? Do you think there are more benefits then problems with this deal?
The numbers don't add up. Passina & KKR buy Boots in 2008 for about $22 billion. In 2012 Walgreen's buys 45% of Boots for $6.7 ($4 cash, $2.7 stock) billion with the option of buying the remaining stake for $9.5 billion (cash and stock). There's a difference of 5.8 billion!
Check out the article here: http://dealbook.nytimes.com/2012/06/19/walgreens-to-take-45-stake-in-alliance-boots-for-6-7-billion/