Whats the best way to prepare for your SA Mid-Summer Review?
Points)
on 7/9/12 at 3:00am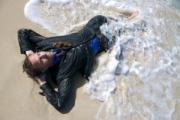 What are they looking to hear from an SA? They are going to give me feedback, suggest improvements, but anything I should say that will make me look better?
If they mention my weaknesses, do I just accept them and agree with them or 'argue' my case?
Should I be more focused on satisfying the HR rep or my manager?
Thanks