What is 2011 Finance-related Thread of the year?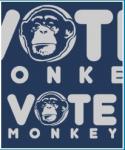 a) Why do ppl choose megafunds over MM?
13% (27 votes)
b) Corporate Development Associate Fielding Questions
12% (24 votes)
c) UG Recruiting Part I: How a resume becomes an interview
20% (42 votes)
d) Hedge Fund Guru Answering Inbox Questions Here.
10% (20 votes)
e) So you want to cold email me? Here's how you do it right.
14% (29 votes)
f) Occupy Wall Street
12% (25 votes)
g) Graduating into a Bad Economy
14% (29 votes)
h) Best Proprietary Trading Firms
5% (10 votes)
Total votes: 206