City Smackdown - Part 1: Empire State of Mind

HF
Points)
on 8/21/12 at 6:25pm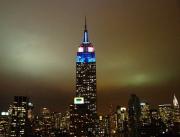 This is my first post here in Wall Street Oasis. [Applause]. In order to get some inspiration, I have been reading a bunch of forum threads in an effort to find a good and interesting topic to write about. I noticed endless discussions about the long hours endured by the IB folks, the whole PE/VC mana, the European crisis fallout and a bunch of other crap, all of which I intend to address in due time.
But the post that caught my attention was someone thinking about relocating from the US to Europe. As a finance professional who lived in New York, London and São Paulo over the last 6 years, I might have a bit to add to the whole geographical/cultural/career discussion that takes place here.
Therefore, geographies and relocation choices are the first subjects I will cover in my first few posts. In this #1 specifically, I will go on a bit about how I look at New York in the greater scheme of things. Certainly, most of you either live or have otherwise been to New York, but your perception of the city tends to shift a bit when you have performed the young, overworked monkey role in a few stages around the world. And finally, yes, it is sort of an easy topic to write about, so here we go.
New York, US:
Well, this is probably the hole which most of you monkeys inhabit or aspire to live in. So we all must know much of this by now. New York is that very same place you saw on TV growing up. In many senses the greatest city in the world. But this statement is a bit troublesome. Yes, you can find some of the world's greatest restaurants, but you will need to order on seamlessweb and eat on your desk.
Yes, there are more places to hang out than you could possibly visit in 10 lifetimes, but unless you're extremely lucky, the spare time that the New York banking culture will allow you will be scarce. All in all, it is most certainly the top of the world for all the urban types, but the work pace in Finance is the worst I have ever witnessed, even controlling by firm culture, finance sub-sector and all of that.
And the people! Interesting, good-looking and smart, right? Right. But that is exactly the problem. First, because hordes of money-hungry monkeys, arguably the best in the world, are having the New York idea and drafting New York plans by the minute. If you think you're smart, hard working and committed, looking around yourself in Midtown at around lunchtime can be a very humbling experience. Second, because if you are a foreigner, the whole "diversity" thing is not as true in finance as it is in other trades, for the peculiar American style of networking and socializing in the workplace environment makes it way harder for outsiders to break in.
It is very hard to get it right, and the average American tends to have just the same a hard time when her boss is fired and is replaced by one who has just been imported from another country. Maybe you disagree and you genuinely believe that your Wall Street bank has a fantastically diverse work culture, and if that is the case I strongly suggest you hop on the first plane and spend a couple of weeks in your firm's London or Hong Kong offices.
It is hard to fight the fact that relative to pretty much any other financial hub, NY has a very homogenous financial culture, and people in Wall Street are basically using the same moves while fighting for the same seats (fortunately, there are many). Yeah, maybe you think you have what it takes to get to the top before all of them. But even if that is the case you must acknowledge that the race won't be easy, actually it will be as hard as it can get. And maybe you could get to one of those 7-digit spots quicker, in a place with less competition, right? Maybe.
Pros: smart, hard working, good-looking people in a fantastic city
Cons: smart, hard working, good-looking people in a fantastic city
Is this how you feel about this city?
**Senhor Finance has worked in basically everything: industry, PE, IB, S&T, management consulting and hedge funds. He hopes to get something right one day.