Does Private Equity Use Too Much Leverage?
O
Points)
on 8/16/12 at 3:00am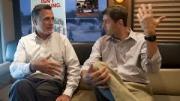 The referendum about Mitt Romney's business practices as CEO of Bain Capital is also a referendum about private equity. One month ago, on July 15, 2012, Anthony Luzzatto Gardner revisited the topic on the Bloomberg website: http://mobile.bloomberg.com/news/2012-07-15/romney-s-bain-yielded-private-gains-socialized-losses.html.
Mr. Gardner wasted no time, beginning his attack with the article's second sentence:
What's clear from a review of the public record during his management of the private-equity firm Bain Capital from 1985 to 1999 is that Romney was fabulously successful in generating high returns for its investors. He did so, in large part, through heavy use of tax-deductible debt, usually to finance outsized dividends for the firm's partners and investors. When some of the investments went bad, workers and creditors felt most of the pain. Romney privatized the gains and socialized the losses.
This is an issue I've written about before. The question that remains unanswered is this: What would have happened to these targeted firms had Bain Capital chosen to stay away? Would the workers have been better off? Mr. Gardner answers with a resounding yes, pointing out that many of the firms in question filed for bankruptcy after Bain's involvement. However, he writes about this in a vague manner:
 Thanks to leverage, 10 of roughly 67 major deals by Bain Capital during Romney's watch produced about 70 percent of the firm's profits. Four of those 10 deals, as well as others, later wound up in bankruptcy. It's worth examining some of them to understand Romney's investment style at Bain Capital.
What about the other 57 major deals? How many of them worked out for the workers of these companies? Mr. Gardner doesn't say.
What he does say is that Mr. Romney and Bain leverage their target companies with extraordinary debt, sometimes by as much as 40-to-1, and then quickly flip the companies away like refurbished real estate property, making large sums of money, but burdening the companies they leave behind with overwhelming debt that sometimes cannot be paid back. American Pad and Paper was one such company. Dade International was another. GS Industries is another, more well-known example.
Two points need to be made. The obvious one is that when Bain Capital sold these companies, someone was buying. Someone must have thought these companies were worth the money, even with the high leverage.
The second point was made by Josh Kosman in today's New York Post. He wrote the following:
Paul Ryan, who has some big Wall Street backers, has expressed support for a tax-reform bill that would make leveraged buyouts — central to the PE business — considerably less profitable.
The Bipartisan Tax Fairness and Simplification Act of 2011 aims to lower the top corporate tax rate, without expanding the deficit, by closing loopholes and tax breaks — including one that encourages companies to load up on debt. The bill would limit interest tax deductibility that favors debt over equity. 
Any change in the tax treatment of debt would threaten the lifeblood of the private-equity business — including Romney's former firm, Bain Capital — which counts on the deduction to make debt-laden deals more profitable.
It looks like Mitt Romney made his fortune with Bain Capital just in time.