Gambling Away

IB
Points)
on 6/11/12 at 8:30pm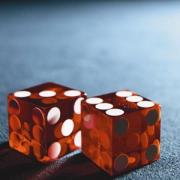 Finally the time has arrived and Europe is going crazy for soccer again. Today a momentary peak of excitement as London and England natives were cheering in the office (all away from their desks in front of the conference room TV's) to see England first start off pretty well but then crash versus the Frenche defence. This was the first time I saw MD's respectfully recognise their subordinates soccer love and actually let them watch the game (none of them actually stayed to watch themselves though).. As the game progressed people started to take small bets against France and it seemed that everybody had their own ideas on the outcome of the game and ultimately the tournament.
This brought me back to Sunday when we were watching the Italy versus Spain game and went online beforehand to submit a few bets on various scenarios e.g. betting on the percentages of ownership of the ball during the game or on the corners each team would shoot (somebody must have made a fortune during the Bayern Chelsea game on all those corners for Munich).
While the odds keep getting better and better on some extremely strange scenarios that could happen during the game you soon start to forget the actual game and just observe the variables that make your bet come true and influence your odds of winning. I must admit that the amounts we play with at the moment are pretty small but it certainly gives another perspective to the game and adds some more excitement. My favourite bet shortly became the overtime in the first half time, praying some of the players would stay on the ground for a bit longer after being fouled. Even though I mostly miss the exact time (around 2 minutes if I bet 3 and around 3 minutes if I bet 2) it hasn't gotten old just yet.
Even though the soccer background may only apply to the European monkeys on here, the betting etc. surely applies to everybody as well.
So my question in general would be if anybody on WSO does use the common betting websites, has developed some betting routines or does it the oldschool way, dragging a bunch of bills to your local bookie?
Happy to also hear some strategies that have paid off in the past.
"too good to be true"