Happy Father's Day and the Children of the Affluent

CF
Points)
on 6/15/12 at 11:42pm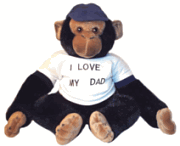 Happy Father's Day to all the caring, hard-working, self-sacrificing dads out there this Sunday. It's fun to think about how I'll raise my kids with the right values. I'm not a father yet, but I presume some professionals in finance have concerns for raising spoiled entitled children, assuming you have or plan on having a family. This Forbes article describes different approaches to parenthood by affluent financiers and business moguls:
On one side of the spectrum, we have Warren Buffett.

Buffett's second-oldest son Peter, a musician, says that the message was loud and clear growing up: money wasn't what mattered in life. Instead, it was finding something you loved to do and then doing it.
On the other side of the spectrum, there's

22-year-old heiress Ekaterina Rybolovleva buys an $88 million New York condo
And somewhere in the middle, there's Donald Trump and a healthy dose of nepotism.

Donald Jr., Ivanka, and Eric Trump are all part of the family business, and reportedly not just as figureheads. Evidently, this isn't by accident: their father raised them to be astute students of real estate.
I'd hate to be a Debby Downer either, but the article describes a study done by a psychology professor from Columbia University that

children of parents with a median annual household income of $125,000 to $130,000 have depression rates that are twice the national average. She blames this on parents who aren't involved, or who replace quality time with their kids with lavish purchases.
Thoughts? I'm not the one to judge, and people can raise their children however they want, but I'm curious to see the WSO community thoughts on this issue of parenting and entitlement.