How to Win at Consulting (2/8): Leave Nothing to Chance
Points)
on 6/14/12 at 5:30am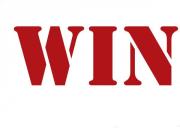 2) Leave nothing to chance
On Wednesday, a partner tells you that he'd like to chat with you about how the project's going. You're thrilled- it's rare for a partner to chat with junior guys like this, and you can ask him some things. He says that you can meet together at 9AM tomorrow.
You make a mental list in your head of all the things you might discuss: quick bullet points on the project status, a self-introduction that you practiced hundreds of times at your school's career center, congratulations for landing that new client as you read in the firm's newsletter, some other ideas to bounce off him. You're set.
Approach A: You finish your work for the day and head home. Tonight you get a good night's sleep, which can be almost as rare as a partner chat. It's 8:30AM on Thursday. You know the partner drinks lattes from a certain coffee shop, so you grab two cups on your way in. 8:55AM, 9:00AM, and 9:05AM all come and go – no partner. At 9:05AM you think to send a "where are you?" email, but think better of it. One of your coworkers asks you where he is, because she has a 9:30AM chat. You shrug. The lattes are cooling down.
The partner gets in the door at 9:25AM, greets your coworker, and spots you. "There you are! Why didn't you book the chat in my calendar?" he says. "But-" you say. But nothing. Chat postponed. The lattes are cold.
Approach B: As soon as the partner says 9AM Thursday, you check his schedule using either Outlook, your Blackberry, or calling his assistant. You're aware that he has numerous time demands, so you send a meeting request to book his time, even though he told you what time it'd be. He accepts. You get that sleep and buy the coffees. "How'd you know I liked lattes from [weird shop]?" he compliments you. Your chat is splendid.
Wrap-up: The person in Approach A prepared thoughtfully, but wound up with no meeting. The person in Approach B paid attention to just one more detail and had a great chat. Whether you're meeting a client or someone in your team, you must always finalize logistics ASAP. Make it second nature to book time in people's calendars. You can't assume they'll remember, even if they're the one who told you the time.
That's it for this week, good luck out there.